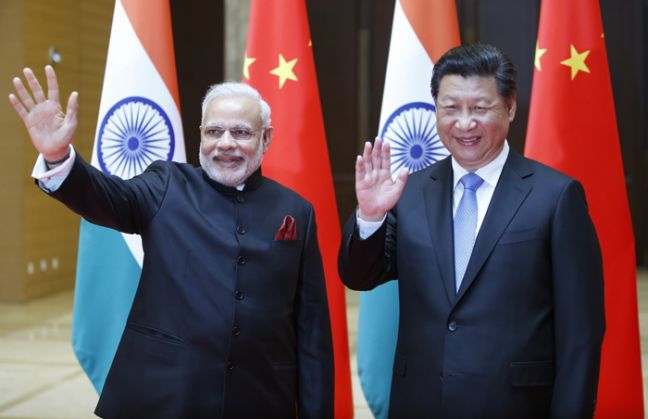 Ahead of the BRICS summit, Prime Minister Narendra Modi expressed his disappointment to Chinese President Xi Jinping on his country's decision to support Pakistan's release of militant Zakiur Rehman Lakhvi. However, Chinese media chose to not report this discussion between the two world leaders.
- On Thursday, Xinhua, China's state-run news agency, reported the meeting between PM Modi and the Chinese President on the side-lines of a multilateral summit in Russia. But there was no mention of the discussion between the two leaders on the topic of Pakistan's release of the 26/11 Mumbai attacks mastermind, Zakiur Rehman Lakhvi.
- The two leaders met in the Russian city of Ufa before the BRICS and Shanghai Cooperation Organisation (SCO) summits. It was the fourth meeting between them.
- At a meeting of the UN Sanctions Committee last month, India had sought action against Pakistan for the release of Lakhvi in the 26/11 trial. This was in violation of a UN resolution. However the Chinese representatives blocked the move on grounds that New Delhi did not provide sufficient information.