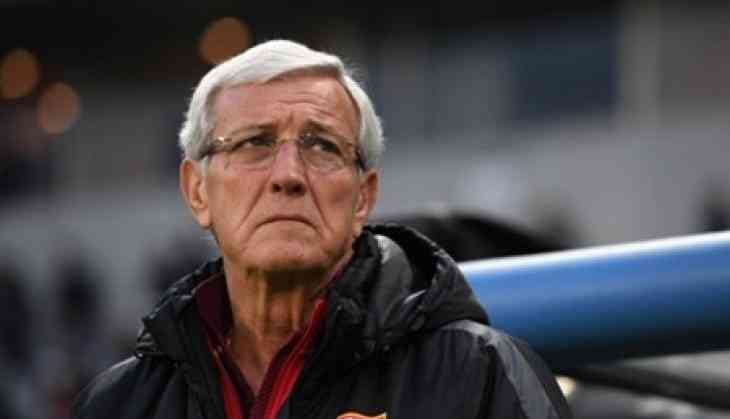 Former World Cup-winning coach Marcelo Lippi acknowledged India's rapid rise in the recent FIFA rankings and said China cannot afford to take the visitors lightly in the historic friendly to be played at the iconic Suzhou Olympic Stadium here on Saturday.
"Indian football has witnessed a rapid development in recent years and we cannot ignore their effort and strength. As a result, we, of course, need to give great importance to them for tomorrow's match", said China's coach Lippi.
The 70-year-old Italian, who is the only football coach in the history to win the UEFA Champions League, AFC Champions League and FIFA World Cup, has taken the charge of the Red Dragons in 2016.
Though China has not been able to win the last two ties against Qatar and Bahrain, they are still a force to reckon with and Indian coach Stephen Constantine warned that they "won't get fooled by the recent results."
Asked whether he' will focus on any particular department of the Indian team, the Italian coach said that they need to fight "as a team."
"We have to confront them as a team. I can't separate whether we need to put extra focus on any particular department of the Indian team," he said.
"Instead of keeping an extra eye on opponent key players, I would rather focus more on my own team's strengths.
-PTI