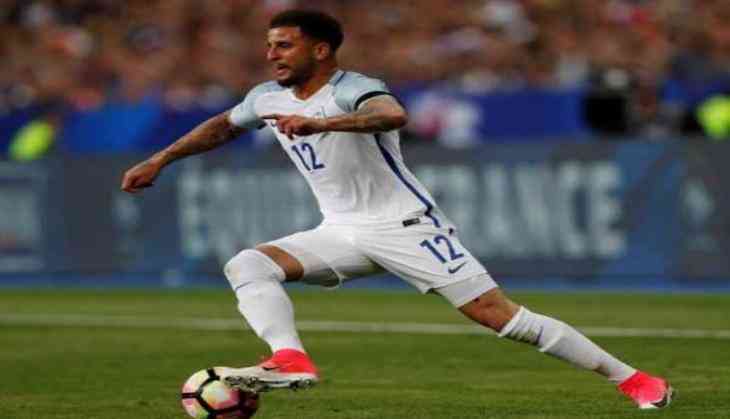 Manchester City have confirmed the signing of Kyle Walker from Tottenham in a five-year deal of worth 45 million pounds.
The 27-year-old, who ends an eight-year spell at White Hart Lane, has surpassed City team-mate Raheem Sterling (44 million pounds), but is behind John Stones (£47.5m) as one of the most expensive English footballers in history.
Ecstatic to join City in a five-year deal, Walker admitted that Pep Guardiola is one of the most respected mangers in the world and that he is looking forward to play under him.
"I am thrilled to be signing for City and can't wait to get started. Walker told his new club's official website. Pep Guardiola is one of the most respected managers in the world and I feel he can help me take my game to a new level, goal.com quoted Walker as saying.
Walker's fee could rise depending on silverware won at City, with 2.5 million pound to be paid if Guardiola's side achieve Champions League glory, while he would get additional 1.5 million pounds for Premier League victory and one million pound for Europa League success.
With this, Walker will become the most expensive defender in the history, surpassing Brazil's David Luiz (£50m) and Stone (£47.5m).
Manchester City confirmed that Walker has been given the No.2 shirt, which has been vacant since 2016-17.
-ANI