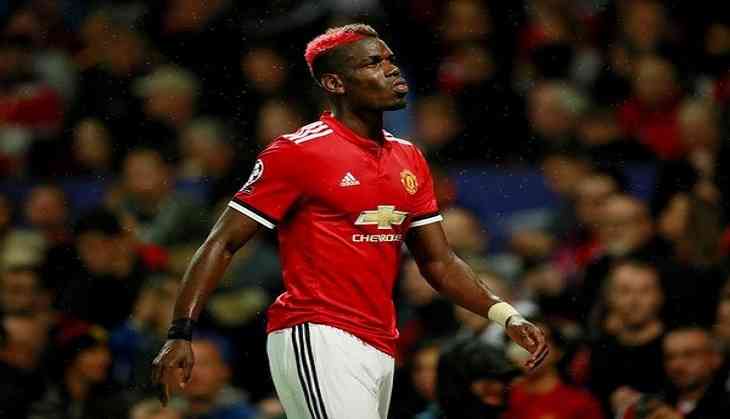 Manchester United manager Jose Mourinho has admitted that Paul Pogba's injury absence will be `long-term`, with doubts emerging that the midfielder could be out of action until after the November international break.
The 24-year-old sustained a hamstring injury during United's comfortable 3-0 win over Basel in their opening Champions Trophy clash at the Old Trafford earlier this month.
Initially, there were reports circulating that the France midfielder could be out for 12 weeks.
At that time, Mourinho had refused to comment on the same, claiming that he had not even asked about Pogba's status.
However, the manager now admitted that Pogba is unlikely to make a return in the near future.
"He's injured, he cannot play tomorrow and it's not an injury that I can have the hope I have with (Antonio) Valencia or (Phil) Jones.I have the hope to see them in training. Long-term injuries I don't speak about them," Sport24 quoted Mourinho as saying.
"(Zlatan) Ibrahimovic, Pogba, (Marcos) Rojo, I don't think about these players," he added.
Mourinho listing Pogba along with Zlatan Ibrahimovic and Marcos Rojo, who have been out of action since suffering knee ligament injuries in April, does appear worrying for United.
United are now preparing to next face bottom of the table Crystal Palace at the Old Trafford on 29 September.
-ANI