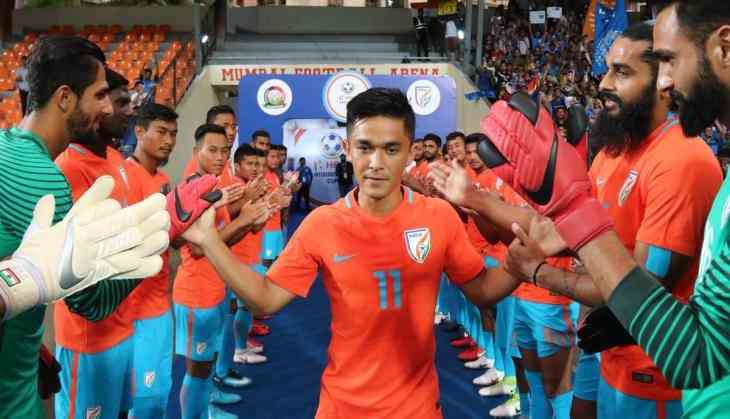 Bengaluru FC goalkeeper Gurpreet Singh Sandhu Thursday said star players like skipper Sunil Chhetri needs words of encouragement to channelise his energies in the right direction and prosper.
Gurpreet said he shares a very good relationship with Chhetri and tries to be honest with his skipper always.
"I make it sure that players are in positive frame of mind. Players like Chhetri can get frustrated. So you just need to channel his energies by saying you are good enough and a legend. The next moment, he shows up and scores goals," Gurpreet told PTI in an interview here.
"I and Chhetri share a good relationship. I always try to be very honest with him. I do not try to sugarcoat my captain because he does the same to me. This helps in building relationship with some like Chhetri," he added.
Gurpreet said BFC is very lucky to have senior players like Sunil Chhetri and Miku in the team.
"Chhetri and Miku are very good examples on and off the field. They help new players to settle down," he said.
"When I joined BFC, they made me feel comfortable. When players begin to feel comfortable they enjoy their game and try to give everything for the team."
The custodian said Carles Cuadrat is very passionate coach.
"It has been very comfortable working with Cuadrat because the players were not alien to the style of football the coach would bring to the table. It is pretty similar to previous coach Albert Roca," Gurpreet said.
He refused to predict BFC's fortune in the ongoing Indian Super League as they have played just three games so far.
"We have begun our campaign on a good note and we need to build on it and not lose players. Our primary aim is to be at top four," Gurpreet said.
He said it is difficult to differentiate teams in the ISL because almost all are competitive.
"We all expected defending champions Chennaiyin FC to begin their campaign on high note, but they have managed to get just one point so far. It is very unpredictable and you cannot judge teams," he said.
-PTI