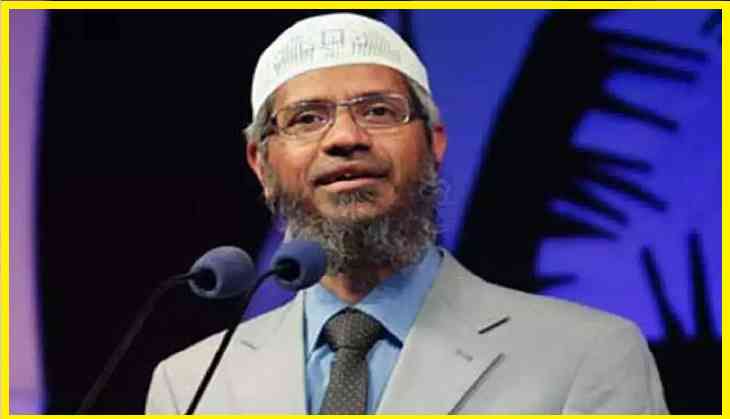 In the midst of rumors that Islamist Zakir Naik invited to the opening ceremony of the FIFA World Cup 2022, Qatar clerified its stand by informing India through diplomatic channels that no official invitation had been extended to the Indian fugitive.
The country has also claimed that some countries deliberately spread 'disinformation' to spoil India-Qatar bilateral relations.
The clarification from Qatar came after the Indian Government clearly sent a message to Doha that New Delhi would be forced to cancel Vice President Jagdeep Dhankar's visit to attend the FIFA World Cup inauguration ceremony if the country had formally invited Islamist Zakir Naik to watch the grand opening of the football event.
Watch: Violent protests erupt at Foxconn iPhone plant in China's Zhengzhou
However, the Vice-President attended the inauguration ceremony and departed from the country the next day. Apart from attending the event, VP Dhankar, during his visit to Qatar, also met Indian expat blue-collar workers who had built football stadiums for the West Asian country.
Zakir Naik has been wanted by India since 2016 for alleged money laundering cases and inciting extremism through hate speeches that incited extremism. The radical Muslim is known to travel to Qatar from his refuge in Malaysia.
The Naik-founded Islamic Research Foundation (IRF) was designated an illegal group under the UAPA and given a five-year ban by the Union Home Ministry in March 2022.
The New Delhi has also requested Malaysia for his extradition as he is said to have had a role in Delhi 2020 riots. India is currently looking into an Interpol Red Corner Notice issued against Naik.
Notably, the Indian fugitive is banned in United Kingdom and Canada for his lethal hate speeches. He also among the 16 banned Islamists in Malaysia.
Also Read: Watch: Elderly tried to catch giant alligator with towel, but…