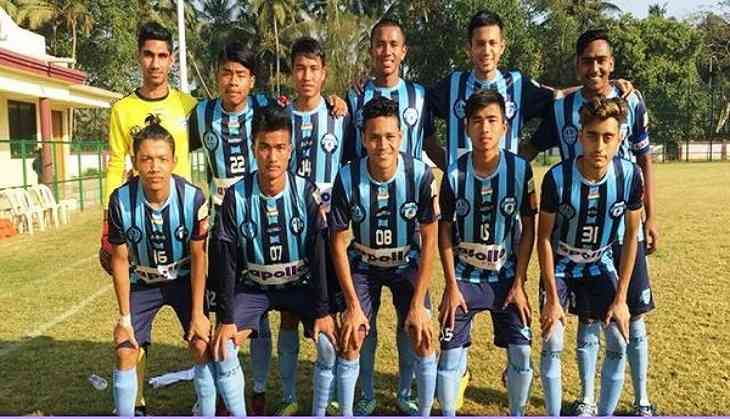 Minerva Punjab FC vs Indian Arrows
Defending champions Minerva Punjab FC defeated Indian Arrows by a solitary goal in the ongoing 12th edition of the I-League here at the Tau Devi Lal Stadium on Saturday.
The young colts of the Arrows showed their intent right from the start of the game pressing hard but the experience and greater physical strength of Minerva Punjab FC's defensive line ensured that the Arrows could not create much of a threat inside the box.
Arrows, however, were the side with a higher possession but the young forward line wasn't able to create any good clear opportunity throughout the first 45 minutes.
Both the teams had two shots each on the goal but the defending champions were the ones who had the closest chance at scoring when their Ghanian forward William Opoku failed to find the back of the net in the dying seconds of the first half.
After the break, Arrows' first clear chance came in the 49th minute when Rahul KP took a deft attempt at the goal but Arshdeep made a valiant save to deny Indian Arrows a lead.
Indian Arrows breached the Minervan defence line a few times after that but weren't successful in converting those chances.
Nigerian Philip Njoku had the cleanest chance to give Minerva Punjab FC the lead in the 59th minute but his outstretched hand on the face of Indian Arrows goalkeeper Prabhsukan Gill wasn't overlooked by the referee to rule it a foul on the goalie. Even though the ball found the back of the net, it got cancelled because of the decision.
Rahul KP of Indian Arrows again missed a fine chance when his beautiful run beating Lancine Toure and Columbian Caicedo Rodriguez missed the goal from a handshaking distance in the 68th minute.
The Arrows looked a more composed and organized team on the day but their defence was breached in the 74th minute when Philip Njoku took an advantage of a muddle between Prabsukhan Gill and the fellow defender to poke the eventual winning goal for the hosts.
The game thereafter saw both teams making numerous attempts on either side but a lack of a good finishing move saw the game wrapping up 1-0 in the favour of the Punjab-based outfit.
Philip Njoku of Minerva Punjab FC who scored the winning goal was adjudged the Hero of the match.
Minerva Punjab will play Quess East Bengal on December 4 at the Salt Lake Stadium, Kolkata in their next fixture while Indian Arrows will fly to Imphal to take on Neroca FC three days later.
-ANI