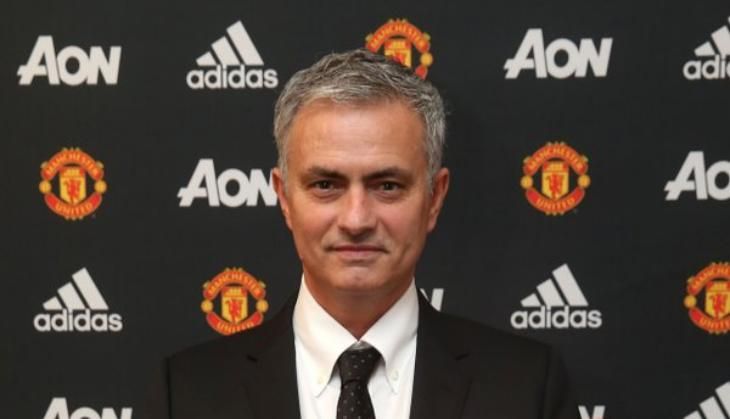 Newly-appointed Manchester United manager Jose Mourinho has called on his new club to forget their post- Sir Alex Ferguson struggles and instead focus on restoring their place among European football's elite.
Mourinho,who was sacked by Chelsea in December last year,replaced Louis van Gaal as United's new manager by signing a three-year deal with the Old Trafford club on Thursday, 27 May, after days of negotiations.
Jubilant with his appointment, the former Chelsea manager said that the proposal came at the right moment of his career when he is fully prepared to lead the 'giant club'.
"Giant clubs must be for the best managers and I think I am ready for it, so I could say I am happy, I am proud, I am honoured," Mourinho told United's club channel MUTV following his appointment.
Calling on his new club to forget spluttering three years under David Moyes and Van Gaal, the Portuguese manager insisted that he is fully geared up to bring back the glory days at United.
"I think I prefer to forget the past three years. I prefer to focus on the giant club I have in my hands now and I think what the fans are expecting me to say is that I want to win. I think the players need to listen - I want to win," he said.
Earlier, Van Gaal was sacked by the club with a year left in his contract, following United's failure to qualify for next year's Champions League.
-ANI