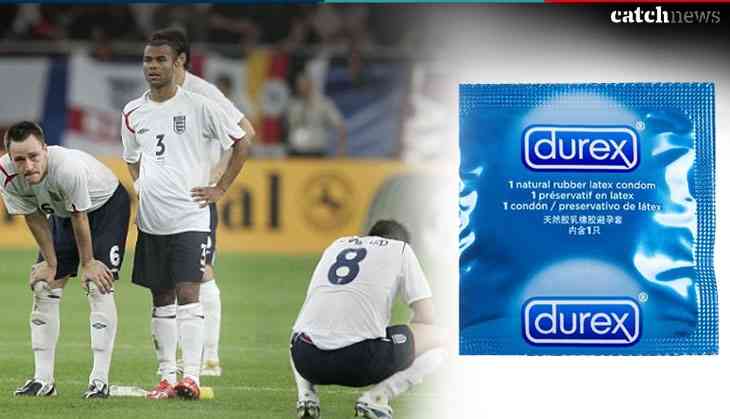 One of the biggest events of football i.e. FIFA World Cup is all about at its last stage. The teams who are going to play in the finals have decided i.e. France and Croatia. The FIFA World Cup final match will be played between France and Croatia on 15th July 2018.
However, Croatia made his entry to the finale after defeating England in the semi-finals by 2-1. Well, it was a big surprise for the England fans. When England defeated Sweden in quarterfinals and entered to the semi-finals then, England fans were thinking that England will be going to lift the trophy of FIFA. Alas! The dream didn't come true as the team got out in the semis.
Even, England's former footballer David Beckham has also shared a video on social media in which he can be heard saying that 'it's coming home'. He meant that the FIFA World Cup trophy is coming home i.e. England.
See Video:
David Beckham knows it's coming home 🏴󠁧󠁢󠁥󠁮󠁧󠁿 pic.twitter.com/t2yVvZfJfy

— Soccer AM (@SoccerAM) July 7, 2018
But, the team easily lost the chance even to play in the finals and easily defeated by Croatia in semi-finals.
After a big defeat, a contraceptive brand Durex also trolled the team for losing the world cup. Condoms brand Durex shared a witty poster on Twitter and wrote, 'you can always…come home, come late.'
Check out the tweet:
Never mind lads. #CROENG pic.twitter.com/rpdat1Iw7w

— Durex India (@DurexIndia) July 11, 2018
Well, people also started trolling for England and David for an easy defeat against Croatia.
Here's how Twitterati trolled:
Its coming... pic.twitter.com/RnaUbNm8WE

— ShorsheFeelish 🐟 (@ShorsheFeelish) July 11, 2018
Spot on david your team is coming home.😂😂😂👍

— GARNGAD.67🌟🍀 (@johnjmcghee) July 7, 2018
😂😂😂😂😂😂ur team is coming home u mean yet again without that trophie.😂😂😂👍

— GARNGAD.67🌟🍀 (@johnjmcghee) July 7, 2018
He's coming home p*ssed 🤣

— Guy Bradley (@GuyDBradley) July 7, 2018
Yeah! 😂😂😂 pic.twitter.com/W4hMF9Y9HJ

— Tomislav Pleše (@tplese_zg) July 12, 2018
Well, trollers must understand that only one team will win the FIFA World Cup. It won't possible that everyone comes in the first position.
What do you say about Durex poster.
Also read: Virat Kohli shared a kissing picture with Anushka Sharma; fans trolled him for hairstyle and said 'bal ud gaye bhai k?'