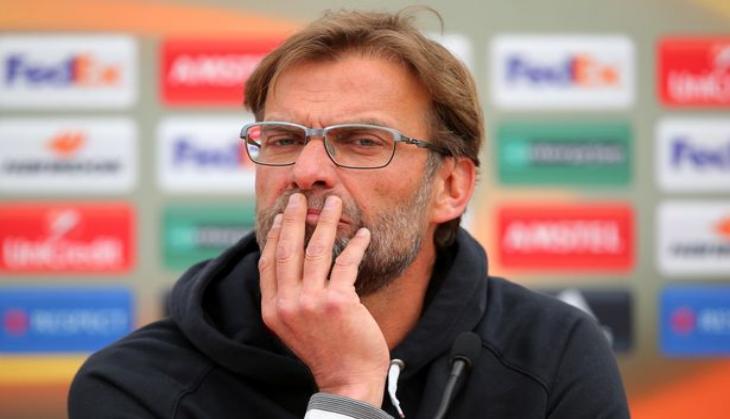 Jurgen Klopp accepted responsibility for Liverpool's stunning FA Cup fourth round exit as Championship club Wolves earned a shock 2-1 win at Anfield.
Klopp's line-up featured three teenagers and right-back Connor Randall starting his first game of the season, a selection which resulted in a third consecutive home defeat in the space of eight days.
A home loss to Swansea all but ended Liverpool's hopes of catching Premier League leaders Chelsea, while Southampton won at Anfield in the League Cup semi-finals in midweek.
Liverpool must now face Chelsea in the Premier League on Tuesday, fixture congestion which goes some way to explaining why Klopp chose such a weakened line-up against Wolves.
But the Reds boss was criticised by pundits, including England legend Gary Lineker and Liverpool great Mark Lawrenson, for his team selection and he accepted the blame.
"I'm responsible, I feel responsible for this performance," Klopp said. "I thought we could do better and obviously we couldn't.
"I have to think about this, learn about situations, players and all games. It was an important game for us and we couldn't deliver.
"I was asked if it is the low point of my Liverpool time until now and I don't know if it is.
"But if it is, it's a perfect point to turn around because it is not possible to go lower. It is absolutely right that it feels bad.
"I don't feel that the players let me down. I am responsible for the line up. I saw them training and I thought that is the line up.
"I am responsible for the bad things. We could have played better. Each boy could have played better. For each single performance there is an explanation.
"I am never too harsh in criticism and you should not be too emotional."
--PTI