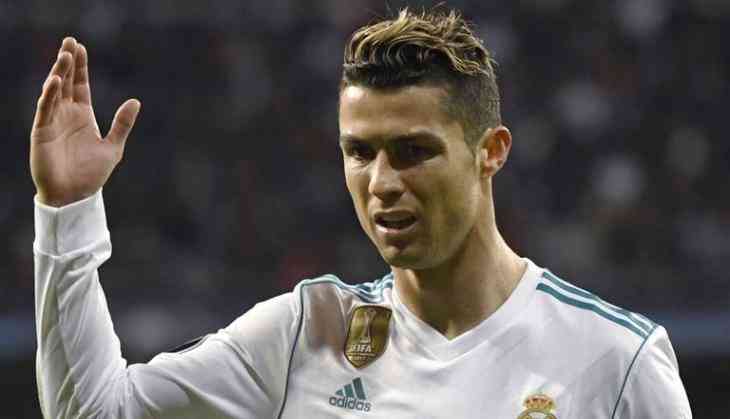 With just a few hours left to the much-hyped Champions League final clash, Liverpool manager Jurgen Klopp was full of praise of his Real Madrid counterpart Zinedine Zidane.
Liverpool will be aiming to clinch the European title for a sixth time after claiming the silverware back in 2005, while holders Real Madrid are bidding to for a third successive and 13th overall title.
Ahead of the clash, Klopp heaped praises on Zidane, saying that the French have proved himself to be as good as a coach as he was during his wonderful playing career.
The Liverpool manager further believes that Zindane has a full chance to pick the coveted Champions League trophy for the third straight time.
"What does that say about the game? Zidane was one of the best five players ever to play football, and in three years, where I've been at Liverpool and he at Real Madrid, he has the chance to win the Champions League for the third time, which hasn't been done before," the Marca quoted Klopp, as saying.
"Either way he is brilliant like he was as a player, and the group of players he has worked like a clock from Switzerland. I've seen his team play a lot and they play fantastic football. At moments it is organised when it needs to be, and it is chaos when it needs to be," he added.
Despite taking reins as the Real manager only in January 2016, Zidane found himself in a position to clinch his third Champions League trophy.
The victory in the final would see the 45-year-old French manager equal Bob Paisley and Carlo Ancelotti's record of being the only coaches to have lifted the European Cup thrice.
But, the critics still see him more as a leader of an already supremely-talented squad rather than a tactical genius.
Coming to his rescue, Klopp said that if Zidane doesn't have a tactical knowledge, then he would have not made it to the Champions League final.
"If people think Zidane doesn't have the knowledge, a lot of people think that about me too. And it would be funny if two coaches who didn't know about tactics are in the Champions League final," the German manager said.
"Zidane was always a fighter, when he grew up at Marseille, and in his career, you need to be a fighter, and as a player, he was so much better than everyone else, but he was still a fighter," he added while praising Zidane.
Earlier, Madrid booked their place in the finals of the Champions League following an aggregate 4-3 win over Bayern Munich, while Klopp's side clinched a 7-6 aggregate win over As Roma to book their ticket to the finale.
The two sides are doing the final stage of their preparations at the Olympic Stadium in Kiev before they head into the final clash to be held on May 27 at the NSC Olimpiyskiy in Ukraine.
Real Madrid squad:
Navas, Casilla, Luca, Carvajal, Vallejo, Ramos, Varane, Nacho, Marcelo, Theo, Achraf, Kroos, Modric, Casemiro, Llorente, Asensio, Isco, Kovacic, Ceballos, Ronaldo, Benzema, Bale, Vazquez and Mayoral.
Liverpool squad:
Karius, Clyne, Van Dijk, Wijnaldum, Lovren, Milner, Firmino, Salah, Henderson, Klavan, Moreno, Mane, Lallana, Mignolet, Can, Robertson, Ings, Solanke, Phillips, Jones, Ward, Woodburn, Camacho, Alexander-Arnold.
-ANI