'Dear Zindagi' will leave you with more questions than answers about life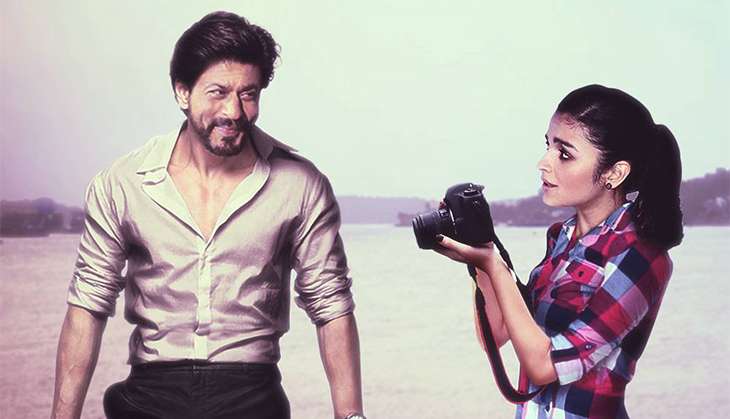 Film: Dear Zindagi
Cast: Shah Rukh Khan, Alia Bhatt, Ira Dubey, Kunal Kapoor, Ali Zafar, Angad Bedi
Director: Gauri Shinde
Producer: Gauri Khan, Karan Johar and Gauri Shinde
Stars: ***
Sixty million Indians suffer from mental disorders, of which 50 million, roughly 5% of our population, are dealing with depression and anxiety. The severe shortage of psychiatrists - three per million people - which is 18 times less than the prescribed norm, makes us run over people on the roads in a drunken frenzy or shoot them over inadequate parking spaces.
Those are facts. Dear Zindagi, however, is a fable.
A fable which will make anyone who has been to a therapist cringe. And those who haven't yet been to one will return even more depressed, because in their already muddled heads they'd be seeking a Dr Jehangir Khan aka Jug (Shah Rukh Khan).
A doctor whom you can call "Jug". A doctor who breaks the rules with his indoor and outdoor sessions to heal his patient Kaira (Alia Bhatt). A doctor who offers inane analogies to make her understand life, to make her feel good, to equip her to take life head-on.
Consider this: Kaira considers herself "slutty" because she has been in and out of relationships. Jug's simplistic analogy that trying-out-a-new-boy is akin to trying-out-a-new-chair may just add to the confusion over the idea of feminism which this film espouses.
In the real world Jugs don't exist. The real world Dr Jehangir Khans are ill-equipped and overburdened, perhaps dealing with their own existential crises - such as how to extend sessions and strike gold in this age of demonetisation.
Shah Rukh Khan, Alia Bhatt & 'Dear Zindagi' in the time of demonetisation
The Dimaag Ka Doctor
Gauri Shinde, the director of Dear Zindagi, was brilliant in her first film English Vinglish. With this, however, she fails to make the point to make the picture look pretty.
There's Kaira, the cinematographer, who loves canning that perfect shot. Everyone - from the director to the producer - goes gaga over a re-shot that she decides to take. It's another matter that the producer, Raghuvendra, is also the new BF (Kunal Kapoor). Restaurateur Sid (Angad Bedi) is now a has-been because Kaira is "easily bored", as she confides in Jug, and also because she has "slept with Raghu".
The many men in her life have offbeat careers, Ali Zafar included, who you know will arrive sooner or later when you see the disclaimer at the beginning of the film; all smitten by the "hot" Kaira, wooing her with music, food and what not.
But Kaira moves from one man to another - till she thinks she has had enough and knocks on the "dimaag ka doctor's" door. The 'dimaag ka doctor' jibe intended to kill the stigma attached to going to a shrink does little service to a nation where mental illnesses are closely guarded family secrets. After the 2 hour 30 minute drill, most will see Jug as a 'dimaag ka doctor', and those few who never did - now will.
Verbal Diarrhoea
The film is too wordy. Too many dialogues, too many philosophical lines - delivered in a drunken state or otherwise.
Everyone from William Faulkner, "The past is not dead. It's not even past," to Albert Einstein is quoted to make a point, to make the film look sensitive, to make it look feminist, and, most importantly, to give the plot an intelligence that gets lost early enough.
The film begins well with an ambitious girl trying to chase a career, ordering books on ebay (if that wasn't enough for product placement, an ebay executive calls to ask if she is happy with their service), surrounded by friends, and also a BF.
Soon her vulnerabilities, her insecurities, her fears that make her play safe and dump BFs before they do that to her - drown her and leave Jug and the audience scratching their heads.
Imagine this Little Big Girl looking for "Shayra" her doll, and Tinkle comics (product placement II) - for a different reason though.
As Jug teaches her about life, we learn that his life, too, is a little messed up. Saddled with a divorce, he yearns to spend more time with his son.
Fun Moments
There is no dearth of fun moments in the film, though.
* When Kaira gets thrown out of her flat in Mumbai by her landlord because she is single she says, "I am being evicted like a criminal because I am single! Can there ever be a law like this". To which Fatty (Ira Dubey), her married best friend retorts, "Why can't there be a law which bans living with in-laws?"
* Kaira's parents sit her down (with family friends for support) to encourage her to settle down because she will not find any good boys after she turns 25. But they need to find out if she is straight: "Are you Lebanese?" asks the family friend.
* When Kaira is down to one of her last sessions, Jug can't open a bottle of champagne because that is against the rules, never mind the therapeutic cycling and beach sessions, he pours water in the glasses and after the clinking of glasses tells Kaira: "Go easy!"
Alia Bhatt's performance is nuanced, while Shah Rukh plays his age letting the grey in his beard show. Alia is the star, but Shah Rukh holds the film - even though, as he put it, his role is more like an extended cameo. The film lacks pace till he arrives.
If you are trying to learn how to deal with the imperfections of life from Jug, please do not bother. He will leave you with more questions than answers. Try booking an appointment with the head of the psychiatry department at Fortis instead. He will help you sort your head much better.