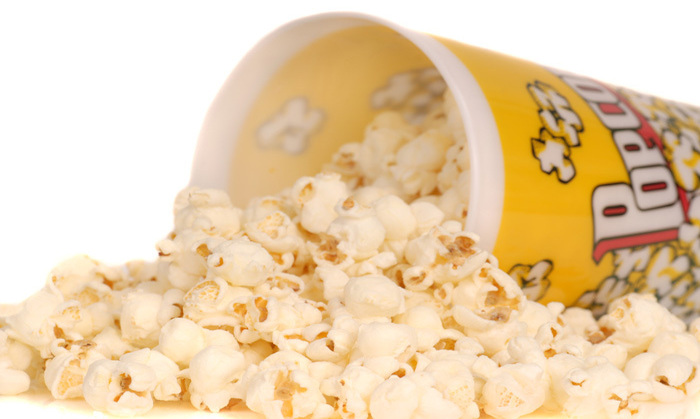 Teachers! They shape your future, form the foundation for the rest of your life and remain an integral part of your growing years. In their stern manner is their concern for you. In their friendship is their influence on you. In that casual smile in the school corridor is hidden a steely determination to do all they can to make you thee best person possible. Teachers are the grassroot workers, moulding the future of our country.
Here are the seven films which explore the roles of a teacher in various environments. This one is for all the teachers in the world.
1. To Sir, With Love (1967)
IMDB synopsis: Mark, an out-of-work engineer, takes up a teaching job at a high school in London's East End. Unaffected by the rowdy students, Mark implements his own brand of discipline in class.
Star Cast: Sidney Poitier, Judy Geeson, Christian Roberts
Why it is a must-watch: Based on a semi-autobiographical novel of same name, Mark's character goes through issues every teacher faces in real life. His solution, treat students as adults! And then what happens? Watch to know the answers.
2. Dead Poets Society
IMDB synopsis: English teacher John Keating inspires his students to look at poetry with a different perspective of authentic knowledge and feelings.

Star Cast: Robin Williams, Robert Sean Leonard, Ethan Hawke

Why it is a must-watch: Many call this film a tribute to the profession of teaching. Teachers are not mere educationists. They have a lifelong impact on lives of students. As the teacher, Robin Williams fosters innovation, creativity, individualism, while teaching the importance of carpe diem.
3. Remember the Titans
IMDB Synopsis: Controversy surrounds high school basketball coach Ken Carter after he benches his entire team for breaking their academic contract with him.
Star Cast: Denzel Washington, Will Patton, Wood Harris

Why it is a must-watch: Sports like cricket and football are all about teamwork. In a world plagued with racism, Denzel Washington shows how to overcome all odds. 'Rome wasn't build in a day' - his character realises this and works towards bringing change - white and black students working hard together to be on the winning side.
4. Good Will Hunting
IMDB Synopsis: Will Hunting, a janitor at M.I.T., has a gift for mathematics, but needs help from a psychologist to find direction in life.

Star Cast: Robin Williams, Matt Damon, Ben Affleck

Why it is a must-watch: Your best student is probably lurking around the corner of the school campus, mopping the floors, working as a janitor. Teaching cannot be limited to books and within the four walls of a class. This one is about life. And classroom can't teach the lessons of life.
5. Mona Lisa Smile
IMDB Synopsis: A free-thinking art professor teaches conservative 1950s Wellesley girls to question their traditional social roles.

Star Cast: Julia Roberts, Kirsten Dunst, Julia Stiles

Why it is a must-watch: This movie is about a passionate art teacher and her zeal to pass on liberating views to her students, to break the bounds as a woman as defined by society.
6. School of Rock
IMDB Synopsis: After being kicked out of a rock band, Dewey Finn becomes a substitute teacher at a strict elementary private school, only to try and turn it into a rock band.
Star Cast: Jack Black, Mike White, Joan Cusack
Why it is a must-watch: A comic take on the realities of life, the movie's a toast to how the most unlikely character can end up being the best teacher in the world.
7. Karate Kid (Original & Remake)
IMDB Synopsis (1984): A martial arts master agrees to teach karate to a bullied teenager.
Star Cast: Ralph Macchio, Pat Morita, Elisabeth Shue
IMDB Synopsis (2010): Work causes a single mother to move to China with her young son; in his new home, the boy embraces kung fu, taught to him by a master.
Star Cast: Jackie Chan, Jaden Smith, Taraji P. Henson
Why both the movies are a must-watch: The first Karate Kid is cult classic. The latest remake is no less than another classic. Based on a novel, the movies explore the relationship of a teacher and student. It teaches one simple thing - there's no shortcut to success.