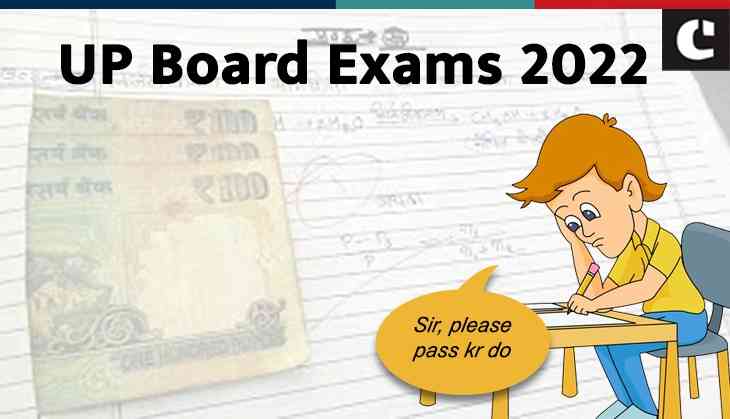 Uttar Pradesh Madhyamik Shiksha Parishad (UPMSP) is expected to release the Class 10th and Class 12th results this month. The evaluation process of the answer sheets is underway.
As per reports, UP Board is likely to complete its evaluation process by May 15. Therefore, results will be released after May 20.
Also Read: UP Board Exam Result 2022: Don't fret! UPMSP to release 10th, 12th results this month; know when
Ahead of the results, many teachers and evaluators found notes of Rs 100, Rs 200, and Rs 500 in the board exam answer sheets while many were left stunned by the emotional scripts written by students.
One of the UP Board high school students who appeared for the Science exam appealed to the evaluator on the answer sheet. One of the board students wrote on the answer sheet, "Meri kahani bahut dukhad hai." The student further mentioned that he suffers from polio and has handicapped parents, therefore, the student requested the evaluator to pass the exams to support his parents.
With this request, the student tried to get emotional support from the evaluator. Due to the regulations of evaluation, the teacher awarded marks as per the answers written by the student.
Another Home Science examinee requested her evaluator to pass her the exam to save her being ashamed in front of her in-laws.
The girl student wrote, "Sir meri shaadi bahut mushkil se hui hai." She further mentioned how her in-laws want her to study further but due to less experience, she is facing troubles. Therefore, she urged the evaluator to just pass her.
One of the bizarre requests made by a student that went viral on social media was of a female student.
She wrote in her Mathematics answer sheet, "Meri Shaadi ruki hui hai please pass kardo mujhe." The girl further added that her groom will only marry her if she qualified the class 10th board exams.
However, rejecting all such hilarious requests, teachers award marks to students based on their answers written in the exam.
Instead of writing such bizarre requests in the examinations, students should focus on their studies and work hard to get good results in any level of examinations.
Also Read: PM Modi shares Pariksha Pe Charcha insights on innovatively curated section on NaMo App