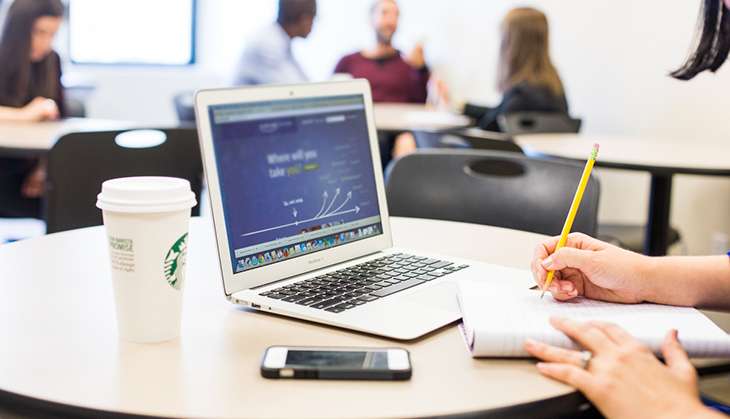 Contrary to popular perception, candidates opting for self-study may have a higher chance of cracking the IIT JEE exam.
According to a recent study by Indian Institute of Technology (IIT) Guwahati, as many as 52.4% students who appeared for the JEE and cracked the IIT relied on self-study. About 44.5% took regular coaching classes.
Studies conducted in 2014 and 2015 highlight similar trends. More and more candidates are opting for the self-study method to crack the JEE exam.
These studies are in sharp contrast to the perception that students need to join coaching centres to crack the IIT. About 5,539 students (52.4%), of the 10,576, chose to study on their own, as opposed to 4,711 (44.5%) candidates who chose coaching.
Also Read: JEE 2017: Govt to launch 3 TV channels for entrance exam preparation
This year, it was reported that several IIT JEE toppers come from Kota - the famous coaching hub in Rajasthan. However, the IIT Guwahati study has revealed that a total of 1,646 Kota students cracked exam this year.
The data revealed that 75% successful candidates come from urban areas and that a high number of students qualified from CBSE-affiliated schools.
The study also shed light on the occupation of the parents of these IIT aspirants. Of the 36,566 who qualified in the JEE exam (for admission into IITs/NITs/IIITs/GFTIs), 10,200 aspirants have parents working in the government sector. This is followed by 5,814 aspirants with parents from a business background, 4,097 from private jobs, 3,213 from agriculture, 2,018 in public sector and 1,700 from teaching or research, 327 practiced law, 59 from pharmacy sector. Twenty one of the aspirants have been raised by parents who are architects.
When it comes to education qualification, about 1,000 parents were illiterate, 5,090 matriculate, 14,619 graduates and 8,893 postgraduates. Educational data for about 5,000 parents was not available.
Also Read: IIT JEE goes international! 9 countries to conduct the exam from 2017
Also Read: Modified JEE Mains 2017 could become six-hour exam of 720 marks by 2017