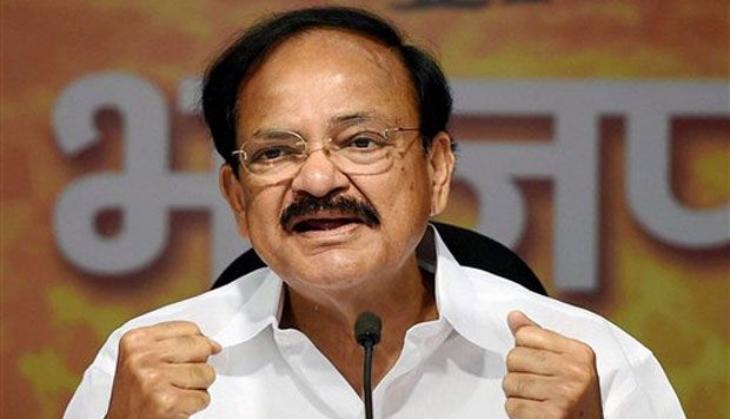 Setting up of Central and Tribal universities in Andhra Pradesh and Telangana seems to be a top agenda for the current government.
Union Minister M Venkaiah Naidu has requested colleague Prakash Javadekar to expedite setting up of Central and Tribal universities in Andhra Pradesh and Telangana and bring the proposals regarding them before the cabinet soon for its approval.
Naidu, who holds the portfolio of Urban Development and Information and Broadcasting, discussed with Human Resources Development (HRD) Minister Javadekar the pending issues of the setting up of Central University at Anantapur, Tribal University at Vizianagaram in Andhra Pradesh and a Central Tribal University in Telangana.
These proposals were part of the promises made in the Andhra Pradesh Reorganisation Act.
"Naidu requested Javadekar to expedite the process and ensure that the proposals are taken to the Cabinet meeting at the earliest," a release said.
Javadekar said that land offered at two places by Andhra Pradesh government was inspected and approved by a central team.
Public sector Educational Consultants India Ltd (EdCIL), which has been entrusted with the task of preparing the Detailed Project Reports for the Central University and Tribal University, is expected to submit the final reports by next week, he added.
Javadekar said both the proposals would be moved to the Expenditure Finance Committee and subsequently placed before the Union Cabinet "at the earliest".
The Site Selection Committee of HRD ministry has selected Janthaluru village, B K Samudram Mandal of Anantapur district for the proposed Central University and finalised the site at Relli village, Kothavalasa Mandal, Vizianagaram for the Tribal University.
Regarding the Central Tribal University in Telangana, Javadekar said the state government has informed that it would send the proposals regarding the sites for the university at the earliest.
- PTI