Despite controversies, 5 reasons why Smriti Irani makes for a good education minister #[email protected]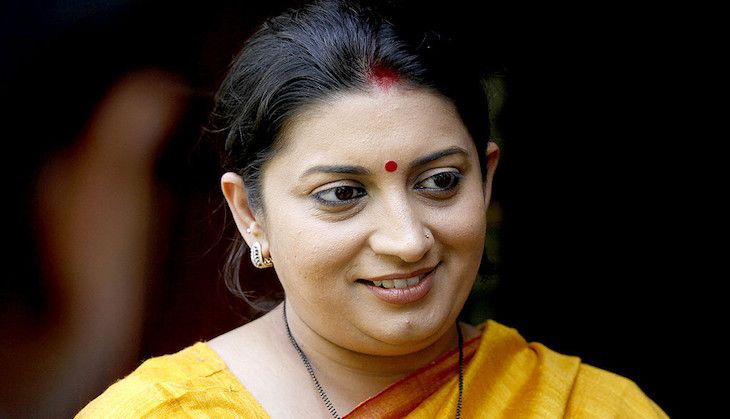 The last two years have been hard on Smriti Irani, the union Human Resource Development (HRD) minister, battling one controversy after the other, her public image taking a hit every time. But behind this storm of rows and student agitations lies hidden a lot of good work. Catch decided to take a look at few good policies announced by her and the Ministry of Human Resource Development, and why they can or will make a difference:
1. National Institutional Ranking Framework (NIRF)
Before NIRF, India had no proper framework to rank institutes. Most rankings were conducted by private bodies or magazines, each with their own individual framework. Thanks to NIRF 2015, we have verified ranking data on engineering, management, pharmaceutical, architecture, humanities and law colleges and for universities as a whole. Also, more than 3,500 institutions participated in this exercise, making it the ranking exercise with the most number of participants in the world.
2. Third gender identification for transgenders
You have to give the lady and MHRD credit for this. This is definitely a landmark move in India's landscape. Introducing third gender identification in schools and colleges can go a long way in empowering them.
3. Going Digital
In tandem with Modi's Digital India vision, Irani's ministry has introduced quite a few online initiatives. Top initiatives are:
a) Integration of JEE online
The ministry introduced joint counselling for admission to undergraduate programmes of IITs, ISM, NITs, IIITs and other CFTIs/GFTIs, reducing the multiplicity of counselling sessions per student. The number of vacant seats has been reportedly reduced from 23% to less than 1%. So, kudos to the ministry.
b) IGNOU's e-Gyankosh
This digital repository is expected to benefit lakhs of students enrolled in Open and Distance Learning (ODL) education for higher education. The repository consists of online course material, which can be accessed easily.
c) Bharatavani portal and app:
Touted to be the largest online repository of dictionaries in India, Bharatvani, is a single point online window to knowledge in and about Indian Languages, dictionaries, language IT tools, and textbooks. Currently, the app has 35 multilingual dictionaries and MHRD aims to extend it to 250 dictionaries in a year's time. The portal has been launched in 22 scheduled languages, which eventually will be extended to 100 more languages.
d) SWAYAM - MOOCs platform
Study Webs of Active-Learning for Young Aspiring Minds (SWAYAM) is a basically a Massive Open On-line Courses (MOOCs) in all kinds of subjects. SWAYAM is expected to offer courses in collaboration with UC Berkeley, IIT Bombay, IIM Bangalore, edX, JNU etc.
e) Know Your College Portal
Irani's ministry just helped bridge the gap between students and education providers through a single platform. The portal contains information on every college, details of courses, laboratories, faculty, library, availability of hostels, status of an ombudsman and anti-ragging facilities in the institutions. More than 51,000 colleges imparting more than 17.8 lakh courses have been listed in the portal.
4) Initiatives for women and PWD candidates
Women and persons with disabilities often face discontinuation of their M.Phil and PhD. studies because of a host of reasons. Women and PwD candidates with more than 40% disability are allowed a relaxation for the maximum duration by one year for M.Phil and two years for Ph.D. In addition, women candidates can avail Maternity Leave/Child Care Leave once in the entire duration of M.Phil/Ph.D. for up to 240 days. And in the case of relocation due to marriage, a woman scholar will be allowed a relaxation in the maximum duration by one year for M.Phil and two years for Ph.D.
5) Kendriya Vidyalaya Shaala Darpan
An ERP platform for KV students, Shaala Darpan consists details of daily attendance, performance, profile etc of the students. All these details can be witnessed by the parent, student, teacher, principal and KVS HQ online. The ministry has also introduced online registration for KVs, digitising learning with 4,250 e-classrooms, etc. Soon, the HRD ministry will release the New Education Policy. It remains to be seen what kind of changes will the ministry introduce.