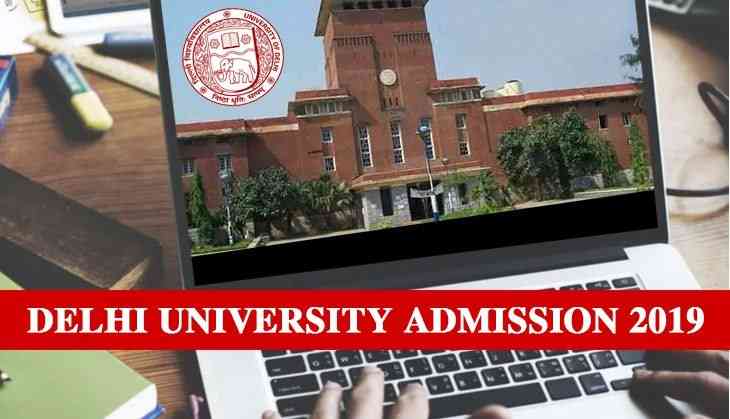 The Admissions procedure 2019-2020 Delhi University of undergraduate, postgraduate, MPhil and PhD seats is to begin a month earlier as compared to last year. This year the application process will begin from mid-April i.e. April 15.
As per a report from an official of the University carried by news agency PTI, admission process for undergraduate, postgraduate, M.Phil and PhD courses will end on May 7.
From May 20 candidates can correct their application forms and the facility will remain open for two weeks. CA (Extra Co-curricular Activities) and Sports fitness trials will begin on May 20.
DU Admissions 2019: Key points to remember
1. The application process will start on April 15, 2019.
2. The application process will conclude on May 7, 2019.
3. Candidates can correct their application forms from May 20 for two weeks.
4. DU has reduced the percentage of the mark by 2 per cent for the deduction during change of stream, earlier it was 5%.
Also read: xford English Dictionary finds the official meaning for 'chuddies'; Twitterati can't hold laughter