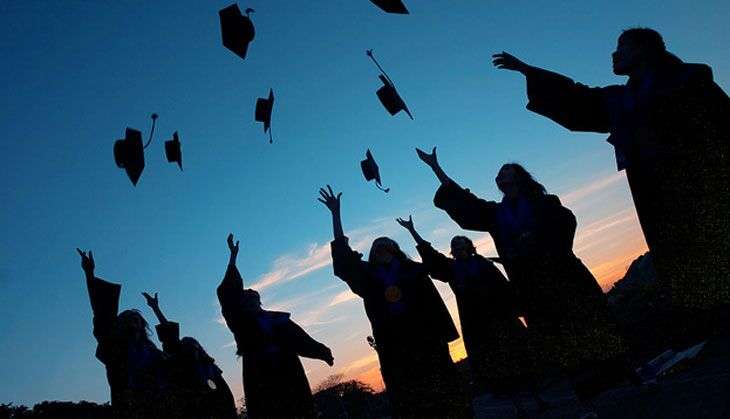 E-commerce giant Amazon and management consultancy firm Accenture Strategy emerged biggest recruiters at IIM Bangalore and IIM Visakhapatnam summer placements in 2016, with both firms making 20 offers each.
The summer placement season for the PGP class of 2016-18 of IIM Bangalore was held from 7 to 10 November. The institute also held summer recruitment process for IIM Visakhapatnam PGP Class of 2016-18 with 60% of applicants already placed, informed a release from the institute.
"The absence of major e-commerce recruiters did not have an impact on the Summer Placement Process due to the renewed interest from FMCG companies," said Professor Ganesh Prabhu, Chairperson, Career Development Services, IIM Bangalore said.
In management consulting space, apart from Accenture Strategy, Boston Consulting Group made 15 offers, A.T. Kearney 13 offers, McKinsey & Co. 10 offers, Bain & Company eight offers and Strategy& with 7 offers. More than 30% of the entire batch received offers in the Management Consulting sector, which also included firms like Deloitte, Roland Berger, Alvarez & Marsal, PWC Diamond Consulting, GEP, Hay Group, Synergy Consulting and Feedback Infra Consulting.
In conglomerates, firms such as Aditya Birla Group, Tata Administrative Services (TAS), C.K. Birla, Mahindra & Mahindra, Wipro Global, Reliance Industries Limited, General Electric recruited in significant numbers for leadership and general management roles. With nine offers, Aditya Birla Group was the highest recruiter in this space.
In Sales and Marketing top recruiters were Procter and Gamble with 11 offers, Hindustan Unilever Limited and Johnson & Johnson with seven offers, Mondelez with six offers, Asian Paints with five offers. The other recruiters in this space included Phillips, Coca Cola, ITC, Times Group and Wipro Consumer Care. Telecom majors Bharti Airtel made 11 offers and Vodafone made three offers. Middle East-based MH Alshaya also recruited this year.
Prominent recruiter in the technology space was Microsoft with seven offers. Other recruiters include Microland, Sutherland Global, Infoedge, Zynga, Visa, Play Games and Directi. In the IT consulting domain, prominent recruiters like Cognizant Business Consulting, IBM and Capgemini visited the campus.
Apart from Amazon, other recruiters in e-commerce space included Cloudtail and Shopclues.
About 402 eligible students participated in the placement process. Over 150 firms, including 30 first-time recruiters, hired students for multiple roles such as Management Consulting, Investment Banking, Markets, Corporate Banking, Sales and Marketing, Business Leadership, Product Management, Operations, Category Management, and General Management.
Also Read: FMS Delhi's summer placements records 8% increase in average stipend
First time recruiters include Arthur D. Little, BayCurrent Consulting, Auctus Advisors, Gates Foundation, United Breweries, Hindustan Coca Cola Beverages, NRI Consulting, Danaher, RPG Group, MasterCard Advisors, Visa, Mytrah Energy, Renew Power, Biocon, Next Education, Medtronics, GroupM, Wadi.com, Treebo Hotels, PharmEasy, CATKing, Rakshak Foundation and Zimmer.
International banks such as Barclays, Citibank, Goldman Sachs, HSBC, JP Morgan, Deutsche Bank, Development Bank of Singapore and Standard Chartered hired on the first day of the Summers Placements. "Private Equity/Venture Capital roles by Blackstone, Temasek Holdings, IDG Ventures and Brand Capital were offered to the students. BNY Mellon and Arpwood Capital were among the first time recruiters in this domain. A host of Indian banks and financial institutions such as Avendus Capital, Axis Bank, ICICI Bank and AVIVA also made offers during the Placement process," stated the release.
Also Read
At IIM Indore summer placements 2016, average stipend stands at Rs 1.04 lakh
Sales, marketing & consulting rule the roost at IIM-Lucknow summer placements 2016
JBIMS summer placements 2016: Average stipend goes up to Rs 1.52 lakh