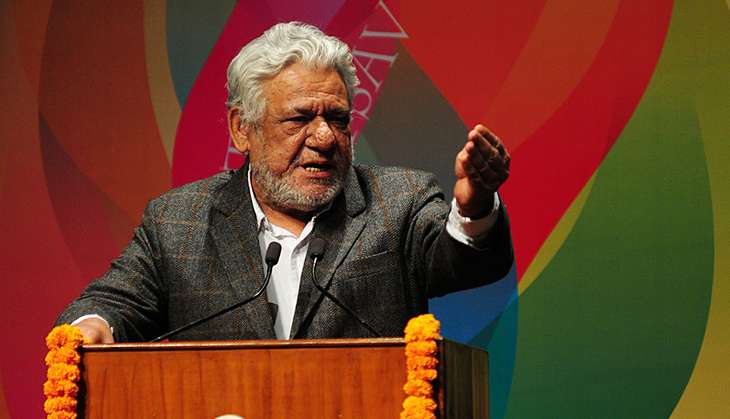 Cinema lost a versatile talent with Om Puri's sudden death in Mumbai on Friday. A much-feted actor, Puri was a part of several mainstream, independent and parallel movies, apart from theatre as well.
Puri graduated from the Film and Television Institute of India (FTII) Pune and National School of Drama (NSD).
Almost every Om Puri film has a message and makes us think. We've handpicked five films of the talented actor that every student should watch and learn from:
Jaane Bhi Do Yaaro
A cult Hindi classic by Kundan Shah, Om Puri enacts the character of corrupt builder Ahuja, involved in shady businesses.
Why it is a must watch:
Apart from the hilarious but deep dialogues, this black comedy has a satirical take on real-life incidents plaguing India since ages and holds true till date.
It has repeatedly been ranked as one of the must-watch Hindi movies of all time.
City of Joy
In this film, Om Puri portrays the character of Hasari Pal, a small farmer who moves to Kolkata with his wife and three children in pursuit of a better life. The movie, that also stars Patrick Swayze, looks at life in slums.
Why it is a must watch:
As the country grapples with increasing number of farmer suicides and migration to cities, this movie looks at the daily struggles of one such family. Unable to repay their loans, the Pals are rendered homeless and move to Kolkata. But life in city is not that easy either!
East is East
A British comic drama, Om Puri enacted the character of a Pakistani father George Khan, married to a British woman, and has seven children. George is obsessed with 1971 India-Pakistan war and wants to arrange marriages for all his kids.

Why it is a must watch:

Every new generation struggles to adjust with the views of the older generation, sometimes giving in, sometimes vehemently disagreeing. East is East captures this, where Khan's children want to break free of the traditions and embrace "modern" English life.
The Jungle Book (Hindi)
Another cult-classic, Om Puri was the voice-over for Bagheera, a black panther, who is Mowgli's teacher and friend.
Why it is a must watch:
Because.. Hello, Jungle Book! How can you not watch it - the totally human struggles in the animal world. And everyone's desire to save the 'man-cub'.
Maqbool
Om Puri as Inspector Pandit with his corrupt agenda and predictions! Om Puri and Nasseruddin Shah portray the role of the three witches in the original Macbeth.
Why it is a must watch:
A Mumbaiya-take on the classic Macbeth, the movie seamlessly brings out the the endless cycle of love, power and corruption and the thin line that exists between them.