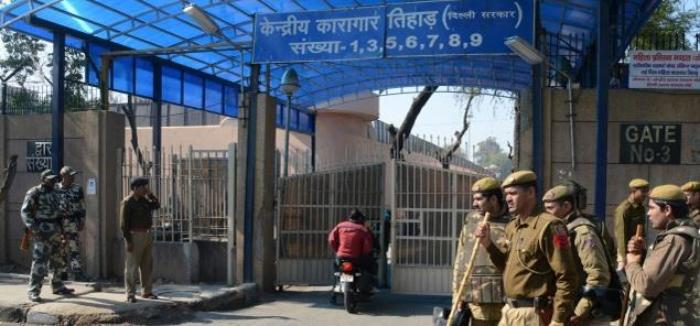 Two undertrials were killed on 7 October and seven others were injured after a clash broke out between two groups of prisoners.
The incident has brought the Tihar jail under scanner once again for its inadequate security even after it is the country's biggest prison.
Who were the prisoners?
Two undertrials Anil and Ishwar had clashed along with their gang in a battle of supremacy following which Anil, received severe injuries during the clash, and was taken to the jail hospital where he was detected with internal injuries. He was rushed to Deen Dayal Upadhyay hospital where he succumbed to the injuries last evening.
The other prisoner, Ishwar, who sustained serious injuries too was rushed to the DDU hospital where he underwent operation and succumbed to his injuries later.
The Incident
The three inmates of high security ward of Jail number 1 of Tihar, Ishwar, Vijay and Shadab were brought to jail dispensary for medical treatment and they were being taken back to their ward at about 2 pm, when they were attacked by a group of other prisoners.
The trio escorted by Tamil Nadu Special Police and Tihar personnel reached near the RO Plant of the jail they were attacked by three other prisoners Anil, Vasu and Sandeep.
The attackers came from behind the RO Plant and jumped on undertrial Ishwar and started assaulting him with hand made sharp-edged weapons. Ishwar and his two associates retaliated with stones and bricks during the clash, he said.
To save himself from the attackers, Ishwar ran towards ward number 4. The three assailants chased him and overpowered him and kept on attacking him.
The jail staff finally managed to overpower them and separate them. The injured were brought to the out patient department or OPD of the jail hospital where Ishwar and Anil were rushed to DDU Hospital due to serious injuries.
Both succumbed to their injuries later in the hospital.
The prisoners involved in the clash are having multiple criminal cases against them. The exact reason of the clash will be known after inquiry by the jail authorities.
(with inputs from PTI)