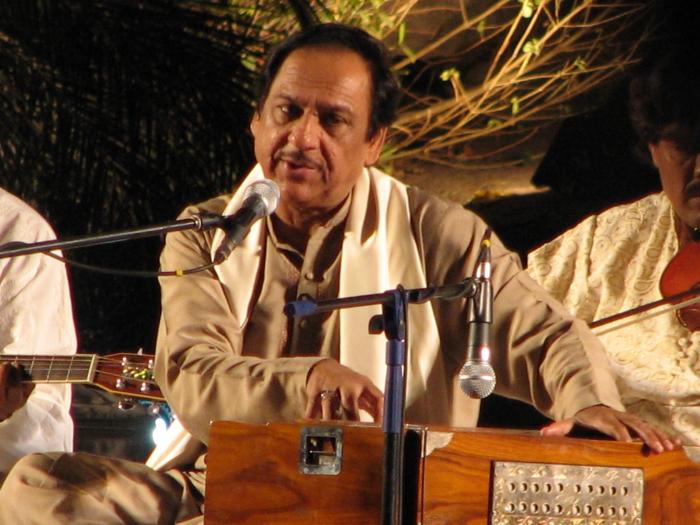 The Arvind Kejriwal government today invited Pakistani singer Ghulam Ali to perform in the national capital after his concert in Mumbai was cancelled due to Shiv Sena protests, saying "music has no boundaries".
Delhi Culture Minister Kapil Mishra said the Pakistani Singer is welcome to come to Delhi for holding a performance. "Sad that #GhulamAli is not being allowed in Mumbai, I invite him to come to Delhi and do the concert. Music has no boundaries. #BanTheBan," he wrote on Twitter.
Ali's concert in Mumbai was cancelled on 7 October after Shiv Sena threatened to disrupt it, warning that no artist from that country will be allowed to perform in the city till terror emanating from across the border is stopped.
Organisers of the event had announced the cancellation after a meeting with Shiv Sena president Uddhav Thackeray. The decision was taken despite a snub to Sena by Maharashtra Chief Minister Devendra Fadnavis who said adequate protection would be provided to Ali and that the concert, organised in memory of late ghazal singer Jagjit Singh, would be held according to schedule.
"Ghulam Ali's programme has been cancelled. Neither Ghulam Ali nor any Pakistani artist will be performing at the 9 October event," organiser Randhir Roy had said.
A source close to Uddhav Thackeray had told PTI that the Sena president asked the organisers to refrain from having any Pakistani artist perform at such programmes. Reacting to the development, Ali had said the concert was not cancelled from his end.
"Atmosphere is not conducive for me to perform," he had said, adding, he wants Indo-Pak ties to improve. He further said that whenever his fans call him with love, he goes and performs.
"Such controversies spoil people's 'sur' (note). I am not angry, I am hurt. In love, such things don't happen," he had said. Describing Jagjit Singh as his "good brother", Ali said wherever they met and performed, "we were one".
Justifying the cancellation, Roy had said, "Since the situation on the border is not conducive, it is not correct to call and promote any Pakistani singer".
Shiv Sena had said, "Ceasefire violations are taking place unabated and recently four jawans were killed in firing by Pakistan which is continuing to sponsor terrorism in this country."
-PTI