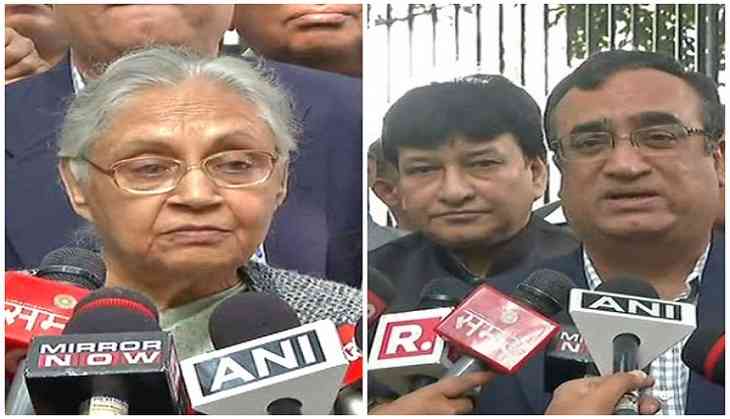 Cong asks AAP to tender apology from Delhi chief secretary (ANI)
Former Delhi Chief Minister Sheila Dikshit on Wednesday asked the Delhi Government to tender an apology from Delhi Chief Secretary Anshu Prakash for allegedly assaulting him.
A delegation of Congress leaders, who met Delhi Lieutenant Governor Anil Baijal to discuss the matter, said that "The AAP Government should willingly tender an apology in the matter. The party is trying to avoid the matter by not recognising it."
Congress leader Arvinder Singh Lovely, Haroon Yusuf and Kiran Walia also accompanied Dikshit to meet the Lieutenant Governor.
Meanwhile, the Aam Aadmi Party (AAP) MLA Amanatullah Khan and Prakash Jarwal have been detained in connection with the alleged scuffle.
Earlier in the day, the Delhi High Court refused to entertain a plea for judicial intervention in the matter.
On Tuesday, the Chief Secretary lodged a police complaint and alleged that he was manhandled at Kejriwal's residence by two lawmakers of the ruling Aam Aadmi Party (AAP) - Ajay Dutt and Prakash Jarwal.
The Chief Secretary said that he was attacked in the presence of Chief Minister Arvind Kejriwal after being summoned for discussions on Aadhaar - related problems
-- ANI