Vastu Tips for Valentine Day: Do not gift these gifts to your partner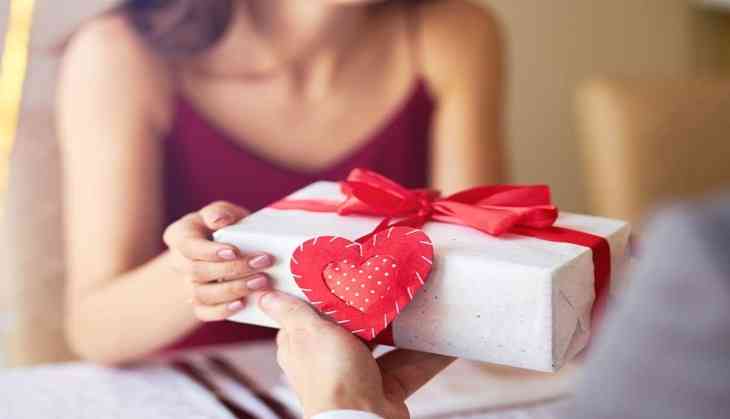 The festival of love week has started on February 7 with Rose Day. People who are planning to confess their love to their partner then this is the right time. Every couple waits for Valentine's Day because on this day love birds celebrate every moment of Valentine's week.
On Valentine's Day, couples spend quality time with each other and give gifts to each other.
But do you know there are a few items that couples should never gift each other?
According to Vastu Shastra, gifts like mirrors, shoes, and a few other items should not be gifted.
Also Read: Vastu Tips For Marriage: Want to get married soon? This is what unmarried should do
Check out the list of gifts you should never gift to your Valentine:
1. Black clothes
Black is the favorite colour of many people but black clothes should never be given on Valentine's Day. According to Vastu Shastra, accepting black colour clothes brings sorrow, suffering, and grief. So, don't gift black clothes on Valentine's Day.
2. Handkerchiefs
Gifting handkerchiefs is also considered a cause of sorrow. There is a possibility of an argument between a couple. So, if you don't want any fight with your partner then don't gift a handkerchief to your Valentine.
3. Sinking ship picture
According to Vastu Shastra, a photo of a sinking ship should not be given as a Valentine's Day gift. Giving a picture of a sinking ship would create a financial crisis.
4. Never gift footwear
Couples should keep in mind that gifting a pair of shoes to their partner means a symbol of separation. So, if you want to spend your whole life with your Valentine then never gift shoes.
Also Read: Vastu Tips: From animal paintings to Taj Mahal, things that you should never keep in your home