Vastu Tips For May 24: Never keep these plants inside your home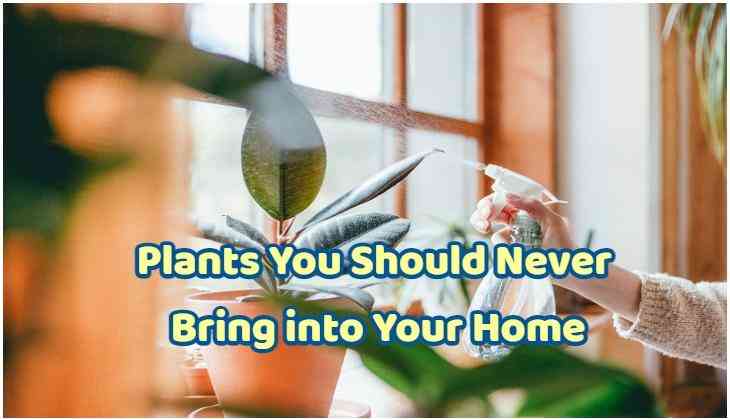 If you are a plant lover and planning to bring a new plant inside your home then you must be aware of its pros and cons. Many plants should not be kept inside the house. Because they might bring misfortune for you.
We are not claiming this, it is Vastu Shastra that says that some plants attract negative energy and could bring bad luck in one's life.
Also Read: Vastu Tips for Bathroom: Don't leave water in bucket after bathing; know why
Let us tell you the names of such bad luck plants that one should never think to cultivate at home…
1. Bonsai Plants:
According to Vastu Shastra, Bonsai plants should not be kept inside the home. The plant could affect your career or business as its growth is inhibited.
2. Cactus Plants:
You have heard from many mouths that Cactus should not be kept inside the home. Even Vastu Shastra also says that cacti can carry negative energy into homes. The thorns on the leaves of the plant contain negative energy, therefore, keeping the plant inside the home can also bring stress and anxiety to your family.

3. Elephant Ear:
Undoubtedly, the plant Caladium—an "Elephant Ear"— is beautiful but you might not be aware that it is one of the most toxic plants for cats and dogs. If your pet eats the leaves of the plant then it may cause swelling, vomiting, or even burning of the mouth and tongue, if it's ingested.
4. Tamarind plants:
Keeping these plants inside the home can bring evil energy. According to Vastu Shastra, Tamarind plants can attract negativity and also impact one's mental peace. So, they should not be planted near or inside the home.

5. Lily plants:
Every beautiful is not healthy for humans. So, before you bring lily into your home you must know its consequences. Bringing lily plants can cause regular headaches, stomach issues, or even affect your vision. So, be careful when you buy this plant.
Hope this article will help you when you are going to buy a plant for your beautiful house…
Also Read: Vastu Tips: Never purchase a broom during this muhurat; know the auspicious time