Surya Grahan 2022: BEWARE! Partial solar eclipse to impact these Zodiac signs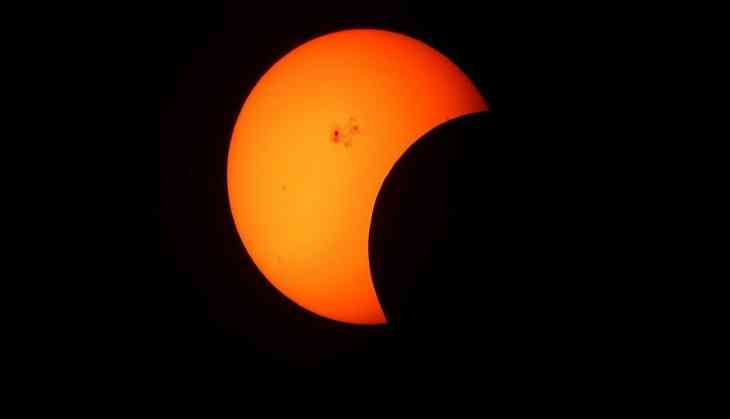 Following the Diwali, the world will witness a solar eclipse. While Diwali is on 24th October, the surya grahan will occur on the following day - October 25.
The partial solar eclipse will be the last one of the year and will be observable from Europe, the Urals and Western parts of Siberia, Central Asia and Western Asia, and from the northeast parts of Africa.
A partial solar eclipse takes place in the polar regions of the globe when the centre of the Moon's silhouette misses the Earth.
Chairman and founder of All India Institute of Occult Science, Astrologer Gurudev Shrie Kashyap spoke about the dos and don'ts for solar eclipse this year
Solar eclipse 2022: Here's how it will affect the zodiac signs:
Aries:
Married women and their husbands may be distressed
Taurus:
There can be unnecessary tension and anxiety
Gemini:
More expenditure and work will get delayed
Cancer:
Work will be done successfully
Leo:
There will be money gain
Virgo:
They may see money loss
Libra:
There will be anxiety, chances of an accident
Scorpio:
Alike Virgos, might experience money loss
Sagittarius:
There will be profit, growth
Capricorn:
Chances of diseases, fear
Aquarius:
There will be concerns about children
Pisces:
Enemies can pose a threat, however, they might see profits too
Partial Solar Eclipse Timings:
Date: October 25, 2022
Day: Tuesday
Starts at: 2:29 pm
Ends at: 6:32 pm
Also Read: Soan Papdi: Love it, hate it, but you can't ignore this Diwali sweet