Maha Shivratri 2022: Know what to eat while observing fast for Lord Shiva and Goddess Parvati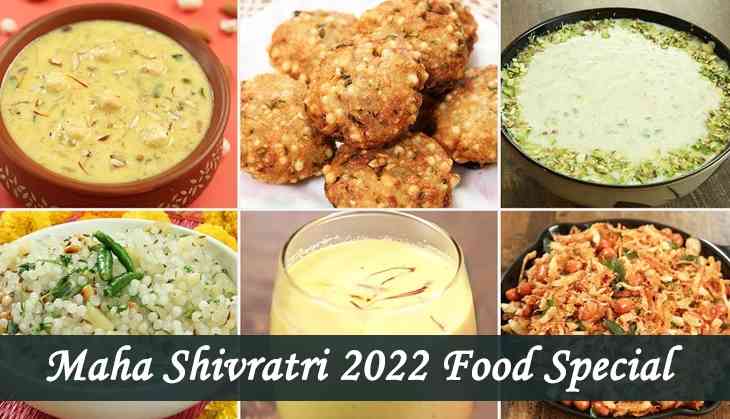 Maha Shivratri 2022 Food Special
Maha Shivratri's preparation has already begun across the country. The festival is the celebration of Lord Shiva and Goddess Parvati's marriage ceremony. This year, Maha Shivratri will be celebrated on March 1.
On this auspicious occasion, devotees observe fast or vrat to seek the blessings of God and Goddess. Devotees throng temples in huge numbers to offer their prayers.
While keeping a fast for Lord Shiva and Maa Parvati, one should know what food items can be consumed on this special day.
Let's have a look at the list of food items:
1. Fruits
Fruits are the source of energy and also the best friends. One can eat fruits without having a pinch of salt on it. Because salt is generally avoided during fast.
2. Milk-based items
Devotees who are observing fast on Maha Shivratri can take milk-based dishes like barfi, tea, makhane ki kheer, curd, etc.
3. Potatoes
If you want to eat heavy food during your fast then dishes made of potatoes are one of the options for you. Boil some potatoes, fry them and eat along with curd.
4. Sabudana Khichdi
Apart from fruits, milk, one can eat homemade Sabudana khichdi. While making sabudana khicdi, one can add potato, peanuts along with a black pepper and sendha namak. You can serve the khichdi along with curd.
So, celebrate the festival along with healthy and tasty food.
Happy Maha Shivratri to all!
Also Read: Maha Shivratri Shubh Muhurat 2022: Know puja vidhi and puja samagri for Rudrabhishek