Maha Shivratri 2019: Download these top bhajans of famous singers that pay an ode to Lord Shiva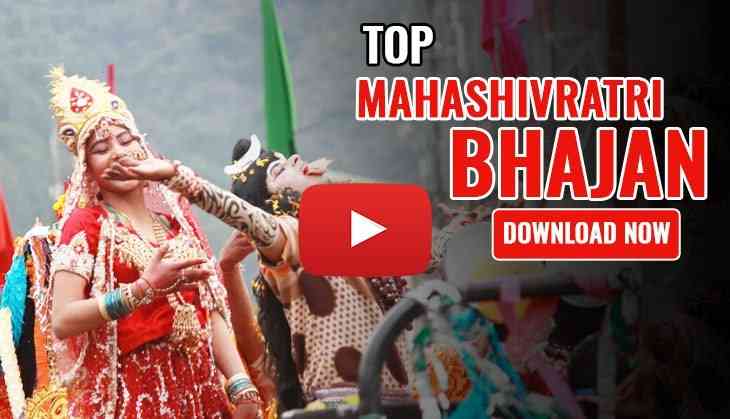 The most significant festival of Lord Shiva i.e. Maha Shivratri season has come and devotees have geared up to celebrate the auspicious festival with full of enthusiasm. The celebrations of Maha Shivratri will be seen across the nation on Monday, as Shivratri's celebration has begun on 4th March 2019 and will be extended to 5th March across the country.
Devotees will celebrate the festivities of Mahashivratri in its full glory. Also, many Shiv bahkt or kanwars used to go pilgrimage places like Haridwar, Gangotri, Gaumukh to fetch the holy water for their Lord Shiva every year. They bring the holy water by covering a long distance, during this course of time, devotees chanted the mantras, bhajans and also used to say, 'jai bhole ki'.
However, many people celebrate this holy festival at their home only by singing bhajans and songs, hymns to pay an ode to Devon Ke Dev..Mahadev.
If you are also planning to worship Bholenaath at your home or outside your home and looking for top bhajans to praise bhagwan Shiva, then, we have brought some selected bhajans and songs that have been sung by famous artists.
Have a look:
1. Shiv Shankar Ko Jisne Pooja by Gulshan Kumar
2. Man Mera Mandir Shiv Meri Puja Shiv Bhajan By Anuradha Paudwal
3.Shiv Shankar Ko Jisne Pooja By Anuradha Paudwal
4. Shiv Naam Se Hai Jagat Mein Ujala
5. Bhole Ka Deewana By Lakhbir Singh Lakkha
6. Saj Rahe Bhole Baba by Lakhbir Singh Lakkha
7. Shiv Shanker Ko Jisne Pooja
Happy Maha Shivratri!
Also read: Maha Shivratri 2019: Keeping fast this Shivratri? Eat these foods while on vrat for Lord Shiva