In photos: Chinese New Year of the dog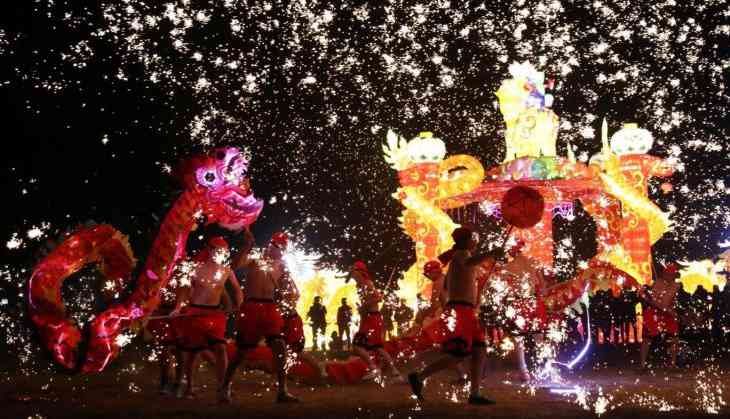 The Chinese New Year was celebrated on Friday with dancing, feasting, prayers, and ceremony. Each year different animal is associated with the calendar and 2018 is the Year of the Dog, as it is the most loyal animal. From firework displays to visiting temples with family and friends, people did all that will bring good fortune in the upcoming year.
In this pictures, a large crowd took part in a traditional dragon dance and fireworks.