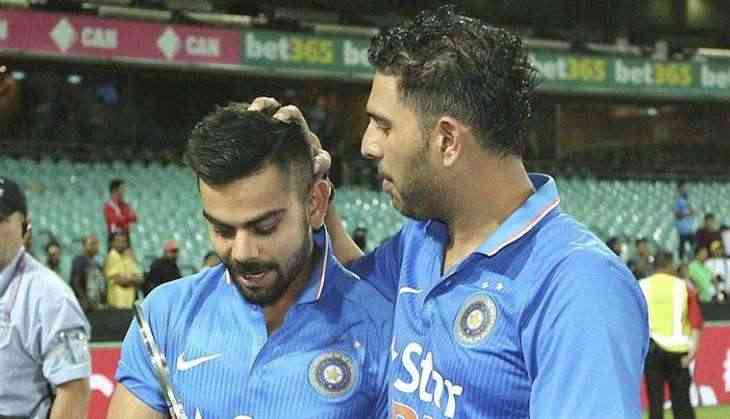 Indian skipper Virat Kohli shared a picture from his Instagram account and asked his followers to guess which city is it. The picture prompted a cheeky reply by cricketer Yuvraj Singh. Virat captioned the photo, "#FlashbackFriday Hey guys can you guess this city?"
Yuvraj Singh came up with a hilarious reply on the post as he said, "Looks like Kotkapura? @harbhajan3 what do u think?" He tagged Harbhajan Singh to his reply as he said that it looks like Kotkapura. Interestingly, Kotkapura is a historic city in Punjab.
Kohli did not have a successful Indian Premier League and his friend Yuvraj Singh did not play too many games but his team Mumbai Indians won the season in a nail-biting final against Chennai Super Kings.
The duo played for India in 2017 Champions Trophy held in England which they lost to Pakistan in the finals.
Team India is gearing up for the cricket World Cup 2019 which will take place in England and Wales. Virat Kohli will lead the 15-member squad that will depart on May 22. India will play two warm-up matches before starting their World Cup campaign on June 5 against South Africa. India will play against New Zealand and Bangladesh on May 25 and May 28 respectively. India will play against arch-rival Pakistan on June 16.
Also read: Good news for Kieron Pollard and Mumbai Indians fans before World Cup 2019