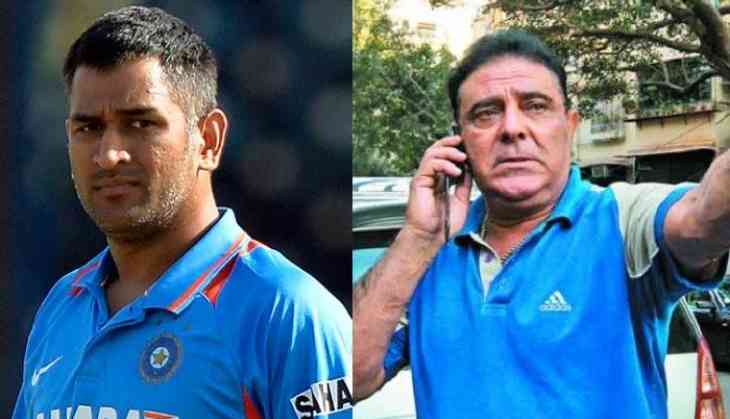 Former Indian cricketer Yuvraj Singh's father Yograj Singh has been reproving of MS Dhoni on several occasions, he has slamed the World Cup winning captain for not doing just to his son who recently retired.
And now, the 61 year old has attacked MS Dhoni again over Ambati Rayudu's retirement from the game. Ambati Rayudu recently called it a day after he was over looked by the selectors more than once.
Ambati Rayudu who was looked upon as perfect fit for much debated number 4 spot, who also played in that position for many months could not make it to the World Cup squad. Batting all rounder Vijay Shankar was picked ahead of him despite starting his career in January in Australia and chief selector MSK Prasad had said that he is a "three dimensionnal" player.
Ambati Rayudu had mocked his statement saying that he has ordered a set of 3D glasses to watch the World Cup. During the World Cup 2019, two Indian cricketers, Shikhar Dhawan and Vijay Shankar were ruled out because of an injury. But on neither occasion was Rayudu called up as a replacement.
While Rishabh Pant was called to replace Shakhar Dhawan and Mayank Agarwal for Vijay Shankar eventhough he is yet to make his debut in ODIs.
Yograj Singh said he was disheartened with Rayudu's decision and termed it to be hasty. He also urged Rayudu to return from his retirement and asked him to prove his worth to the Indian selectors by playing in various domestic championship.
"Rayudu should've continued playing, more and more. He should've played Ranji Trophy, Irani Trophy, Duleep Trophy, scoring 100s, 200s, 300s with not outs. He still has a lot of cricket left in him," Yograj was quoted as saying by NNIS Sports.
Yograj who had a very short career with just one Test and six ODI's also blamed MS Dhoni for Rayudu's retirement, while he credited former Indian skipper Sourav Ganguly for promotion youngster during his days, on the other hand he compared Dhoni with "Filth" and accused him of repeatedly ignoring Rayudu's performance.
"Rayudu, my son you took the decision in haste. Come out of retirement and show them what you are capable of. People like MS Dhoni will not remain forever, filth like these will not remain forever," he said.
It may be mentioned here that in the 2015 World Cup, Ambati Rayudu was in the Indian squad that was led by MS Dhoni though he did not feature in a single game in the tournament.