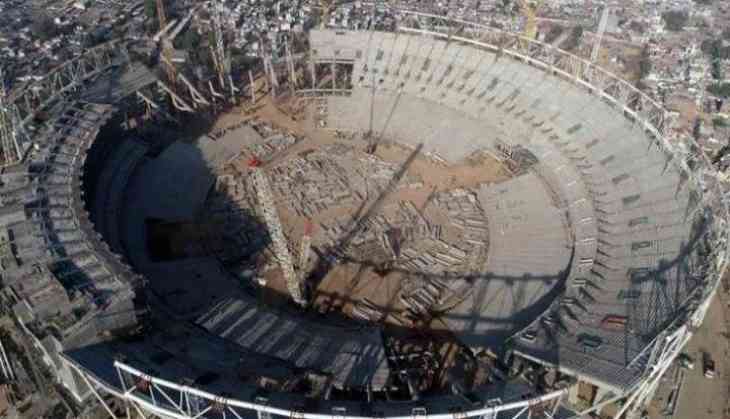 Just in case you were wondering which is the largest stadium in the world, its Melbourne Cricket Ground. The MCG is the largest in terms of capacity, it can accommodate 1,00,024 peoples at one time. But India is making the world's largest cricket stadium now, the 700 crore stadium was given a green signal at the beginning of 2017.
Two years ago on January 16, 2017, few officials from BCCI were called upon in Motera, Ahmedabad to take part in the foundation stone laying ceremony of the new stadium. Now we are getting a glimpse into solid construction work of the Sardar Patel Stadium in Gujarat.
The stadium will be completed before 2022 Cricket World Cup, which will be held in India and will be able to accommodate 1,10,000 peoples at a time.
With increased area of 63 acres, the stadium will be able to accommodate several other required features, like enhanced parking for 3,000 cars and 10,000 two-wheelers, and a clubhouse with 55 rooms. The initial designs also show 3 practice grounds located adjacent to the main site. It has been hinted that the name of the stadium may change upon its completion.