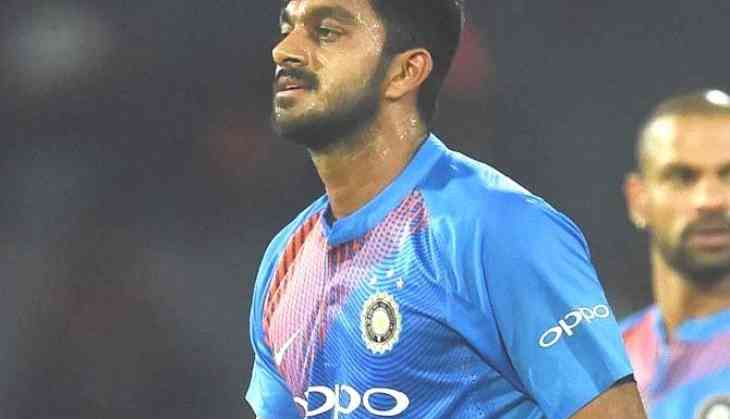 Vijay Shankar is slowly gaining the finishers tag in the Indian team for his match winning performances with both bat and the ball. Shankar finished the second ODI match under pressure with his incredible bowling skill. Shankar have proved with his bat as well, when he scored 41-ball 46 in the same match. In the third ODI he was the second best scorer for team India with his 30-ball 32.
Vijay Shankar who was traded by Sunrisers Hyderabad from Delhi Capitals in exchange of Shikhar Dhawan in the Indian Premier League auction for Rs 3.2 crore is going to be an important member of the team. Shankar played one match for Chennai Super Kings in 2014 and played four for Sunrisers Hyderabad in 2017 before he was sold to Delhi Capitals in 2018. Now that Shankar is back with Hyderabad it would be interesting to see his performance after he showed great form for the national team.
In 2017, He played in four matches for Hyderabad and his highest score was 63 not-out against Gujarat Lions. In October 2018, Vijay Shankar was named in India C's squad for 2018-19 Devdhar Trophy. He was the leading wicket-taker in the tournament with seven dismissals in three matches.
Sunrisers Hyderabad will play their first match against Kolkata Knight Riders on March 24. The match will start at 4:00 pm IST and will take place in Kolkata's Eden Gardens. The Indian Premier League will start from March 23 with Chennai Super Kings and Royal Challengers Bangalore playing the opener.