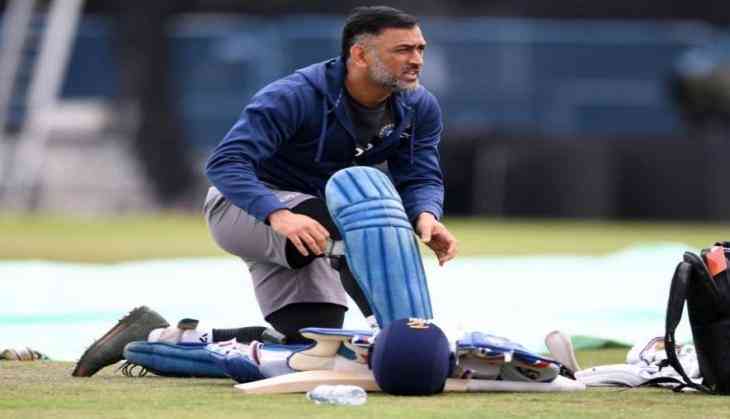 MS Dhoni's retirement has been a topic of discussion since he handed over his captaincy to Virat Kohli in 2016. In the latest video going viral on social media, MS Dhoni reveals that he will take painting as a full-time career option after retiring from cricket.
In the viral video, Dhoni can be seen flaunting a few of his artworks. In the video, Dhoni said, I wanted to share a secret with all of you. Right from childhood I always wanted to become an artist, I have played a lot of cricket so I decided it's time for me now to take up what I wanted so I have made a few paintings."
The painting seemed amateurish but he insisted that he would put that up in an art exhibition. The first painting was a landscape, the second painting he described as a mode of transport that will be used in the future. The third painting was a replica of himself in Chennai Super Kings' outfit.
Dhoni #whydhoniwhy you are leaving bat don't do this pic.twitter.com/AMTV7uYusp

— Jamod Kishan (@JamodKishan5) May 20, 2019
Chennai Super Kings reached their 8th Indian Premier League final under MS Dhoni's leadership but lost to Mumbai Indians by just 1 run. Dhoni was the highest run scorer for his team this season with an all-time high average. Dhoni also holds the highest number of dismissals as a wicket-keeper in IPL as he took over Dinesh Karthik this season.
Also read: Rebirth of MS Dhoni was best thing about IPL 2019, says Kevin Pietersen