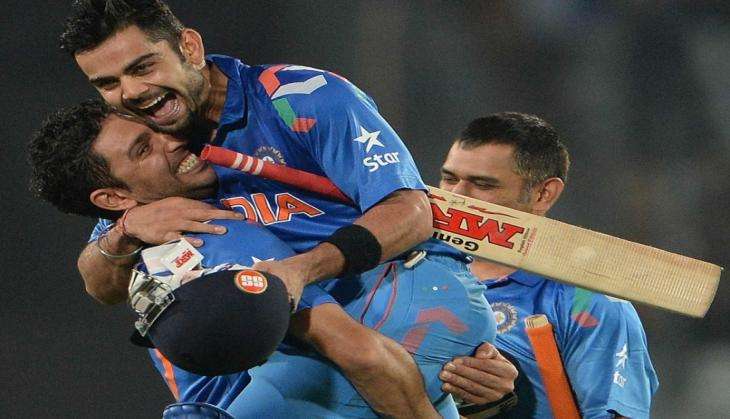 Virat Kohli has been appointed captain of all three formats by the BCCI selection committee on 6 January and he is all set to lead India against England in the ODI & T20 series. Yuvraj Singh has made a comeback in the ODI team.
Dhoni stepped down as the Indian skipper on 4 January, making way for Kohli to take over as captain.
Kohli has led India in 17 ODIs so far between July 2013 and November 2014. India won 14 matches and lost three under Kohli's leadership. It is for the first time that Kohli was captaining a T20 side in international cricket.
As Test captain, Kohli had a wonderful run last year as the team beat England 4-0 after clinching four series consecutively.
India defeated Sri Lanka (2-1), South Africa (3-0), West Indies (2-0) and New Zealand (3-0) before claiming a record victory over England.
The ODI series against England is set to begin on 15 January.
ODI Team: KL Rahul, Shikhar Dhawan, Virat Kohli (cap), MS Dhoni, Manish Pandey, Kedar Jadhav, Yuvraj Singh, Ajinkya Rahane, Hardik Pandya, R Ashwin, Ravindra Jadeja, Amit Mishra, Jasprit Bumrah, Bhuvneshwar Kumar and Umesh Yadav.
T20I Squad: KL Rahul, Mandeep Singh, Virat Kohli, MS Dhoni, Yuvraj Singh, Suresh Raina, Rishabh Pant, Hardik Pandya, Ravichandran Ashwin, Ravindra Jadeja, Yuzvendra Chahal, Manish Pandey, Jasprit Bumrah, Bhuvneshwar Kumar and Ashish Nehra.