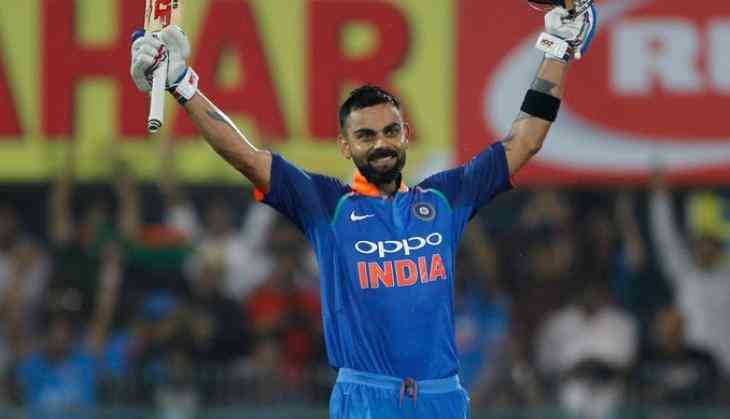 Virat Kohli on Wednesday broke Sachin Tendulkar's record for fastest to 10,000 runs. He achieved this feat against an ongoing ODI series between India and West Indies. The match being played at Vizag is the second ODI after Guwahati, where the host won by 8 wkts.
Kohli's 10,000 ODI runs comes in only 205 innings, which is the fastest after Sachin Tendulkar, who took 259 innings to achieve this feat. Out of top six in that list four of them are Indians, including Rahul Dravid and MS Dhoni.
Kohli also made his back to back centuries when the top order were collapsing at the on the other end.