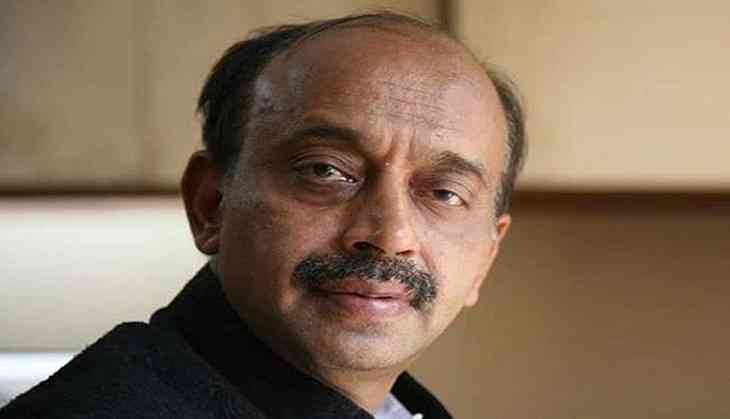 Vijay Goel felicitates Indian cricket eves
Union Minister of Youth Affairs and Sports Vijay Goel on Thursday felicitated the Indian women's cricket team for their tremendous performance in the recent ICC Women's World Cup.
Congratulating the team for putting up a great show, Goel said the Mithali Raj-led side might have lost the finals against hosts England at Lord's by nine runs, but they have won the hearts of the entire country.
"I believe that our women's cricket team has done exceedingly well that any form of appreciation will be less for them. Despite ending as runner-ups, I feel that the women's team has won the finals because they have won the hearts of the entire country. And winning the hearts of the entire country is so big thing that even Prime Minister Narendra Modi has said, `We are proud of you`. And that is why PM Modi says `if you play, you will flourish`," Goel said.
The Sports Minister further pointed out that it was after their performance in the 50-over tournament that people around the country have become more aware of women cricketers.
"The country was not aware much about the women's team prior to the World Cup, but now after the final match, people are aware of all women players. So, I want to congratulate Mithali Raj and her entire team. The female players have done so well in cricket; I want to congratulate them on behalf of the entire sports ministry. I also want to congratulate the Board of Control for Cricket in India (BCCI). I also want to congratulate the coaches, team managers and supporting staff of the team," he added.
On Wednesday, the Indian team was given a rousing reception at the Chhatrapati Shivaji International Airport in Mumbai on their return from London.
The Women in Blue performed extremely well throughout the tournament before ending up as runner-up, going down by nine runs to England in a nail-biting final at Lord's on July 23.
-ANI