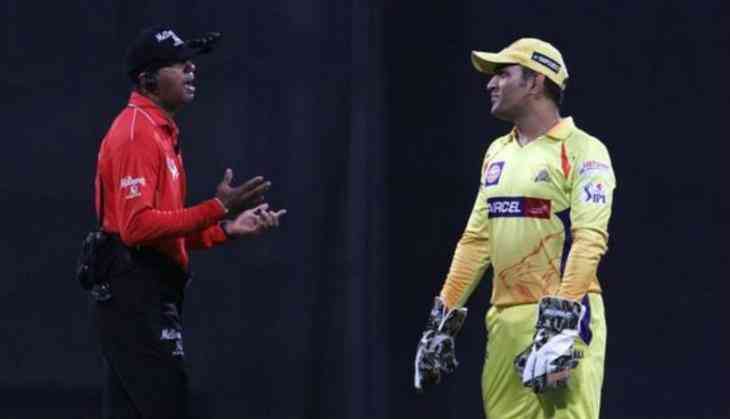 MS Dhoni- led Chenaai Super KIngs clinched the third title after defeating Sunrisers Hyderabad at Wankhede Stadium in Mumbai. Dhoni known for his calmess and cool beahviour on the ground but he lost his calmess and cool behaviour in a match against Australia when the third umpire had apparently pushed the wrong button but quickly made corrections by delivering the instructions to on-field umpires to call the batsman back.
It was 29th over of the tri-series ODI against Australia when calm Dhoni looses his control. It was a such a hillarious comedy in history of cricket which Mahendra Singh Dhoni did not find funny at all.
The former Aussie Batsman Mike Hussey was declared out at first by the third umpire Bruce Oxenford but as he made his way to the pavillion then on-field umpire Billy Bowden rushed to bring him back. Dhoni was amused and have couple of words with the Billy Bowden who known for his unique style on the ground.
Former Indian Captain Dhoni always show the confidence on the young guns and lead side. Actually, he knows which plan to excute at which situation when team was going under pressure.
He never loose his control or show anger standing behind the wickets. He is very comfortable in leading the side under pressure that's why he is Captain Cool.
Also Read : Intresting! KL Rahul is dating Tiger Shroff's actress these days, see pictures