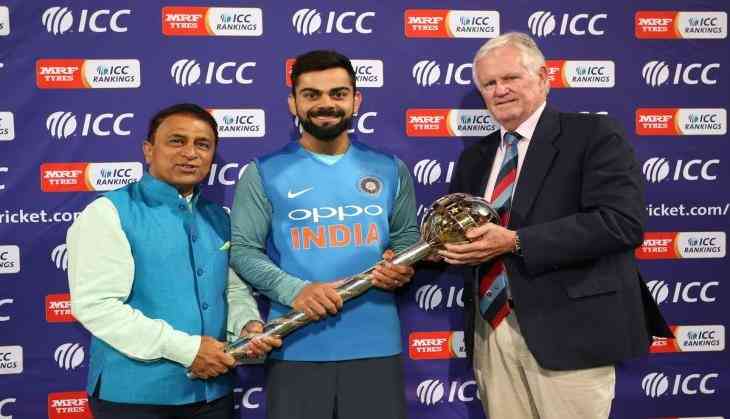 ICC announced that Team India will play against West Indies in the Caribbean to make its debut in the inaugural ICC World Test Championship to be help in July next year.
The tournament, instated with the aim of bringing more context to bilateral Test cricket, will be played from July 15 2019 to April 30 2021.
The ICC has released the Future Tours Programme for 2018-23, incorporating the new World Test Championship and 13-team ODI League. 📆

READ ➡️ https://t.co/1o4mAiHfus pic.twitter.com/cbzGiwGqm3

— ICC (@ICC) June 20, 2018
This World Test championship will include nine teams who would fight for the top spot playing three home games and three away home series over a two-year cycle, with the first cycle commencing in 2019. The final of World Test Championship may take place at the Lord's in July 2021.
As per reported in Times of India "The sides will play six series in the two-year cycle on a home and away basis against opponents they have mutually selected. The two top-ranked sides will then progress to the June 2021 final to decide the World Test champions," said an ICC release on Wednesday.
"In addition, the 12 Test playing nations and the Netherlands, will participate in the 13-team ODI League, which will run from 1 May 2020 to 31 March 2022 and all the sides will play eight series over a two-year cycle on a home and away basis against mutually agreed opponents."
Also Read: Odisha CM Naveen Patnaik requests PM Modi to officially recognise hockey as India's national game