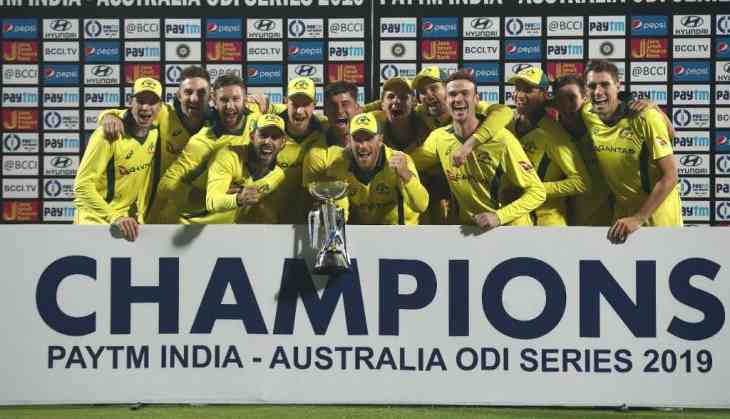 After Australia's fantastic series win against India, cricket pundits are urging selectors to keep the Australian team intact for the World Cup. Former Australian World Cup winner Allan Border says, "There may no longer be room left in Australia's ODI XI for Steve Smith and David Warner after the team claimed its 'best ever' series win in the format.
Australia were 2-0 down in the five-match ODI series after which they came back into the game and snatched the series from India's mouth to win it by 3-2. This was Australia's first ODI series win in India since 2009. Australia also broke the jinx and won the series after streak of six bilateral ODI series losses.
"Given the success of the side at the moment, if they continue to play good cricket against Pakistan with the squad they have at the moment, you'd probably be tempted to keep that lot as is," Border told foxsports.com.au. "I think they (Smith and Warner) come back into the squad, but whether they play or not is not a done deal. They need to be playing better than the incumbents to be automatic selections," Border added.
Australia won the fifth and final ODI by 35 runs in Delhi. After winning the toss Australian skipper Aaron Finch decided to bat first. Opener Usman Khawaja once again proved to be the vital member as he scored his second ODI century in the series and second overall. Khawaja hit 106-ball 100 before getting dismissed by Bhuveneshwar Kumar. Khawaja was also the highest run scorer in the series and have put the Australian selectors in dilemma for the World Cup squad.