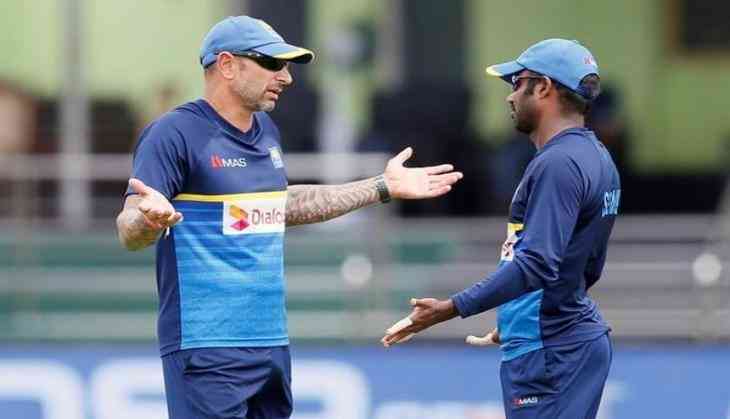 Sri Lankan cricket team, who have landed in India for their six-week tour to play three Tests, three ODIs and three T20I against the hosts, believe they will make the series challenging by not repeating the mistakes committed in past.
The series which is to begin from November 16 will be their first full series in India in seven years. The last time the two sides clashed with each other in the Test format was in 2009, where the islanders went down 2-0 against India.
Also, Sri Lanka have an embarrassing record on Indian soil as they have not won a single Test here.
Ahead of the series, the Lankan coach Nic Pothas said that the team need to concentrate on their strengths to give a tough fight to the top-ranked Test cricket team.
"The mistake you can make here is come and be infatuated with the Indian side and concentrate too much on them," ESPNcricinfo quoted Pothas, as saying.
"We know they are a good side. We only played them a month ago. We have to concentrate on our strengths and jobs, and if we can execute them well it will be a challenging series," he added.
The slated series will also be a matter for pride for the Dinesh Chandimal's side as they will look to seek revenge of the Test series against India at home, where they were whitewashed 0-3 by the Indian side.
Commenting on this, Pothas said, "The series against India was a huge learner for us. I also mentioned that if we didn't learn from a very good team then that would have been the biggest error. We did go back to the lessons we learnt - what India does very, very well and the areas we needed to improve."
The Lankas recently recorded a 2-0 'away' Test series win against Pakistan in UAE, but Pathos believes that playing against India would be totally different.
"The India team is very settled team and all their players are their peak. So it's a completely different challenge, especially here in India. Not many teams have come here in the last few years and won. But what changed for us is internally - the discipline, the culture and how the teams stuck together, the characters that we have picked," he said.
India v SL series schedule
1st Test: November 16-20, Kolkata
2nd Test: November 24-28, Nagpur
3rd Test: December 2-6, Delhi
1st ODI: December 10, Dharamsala
2nd ODI: December 13, Mohali
3rd ODI December 17, Visakhapatnam
1st T20I: December 20, Cuttack
2nd T20I: December 22, Indore
3rd T20I: December 24, Mumbai
-ANI