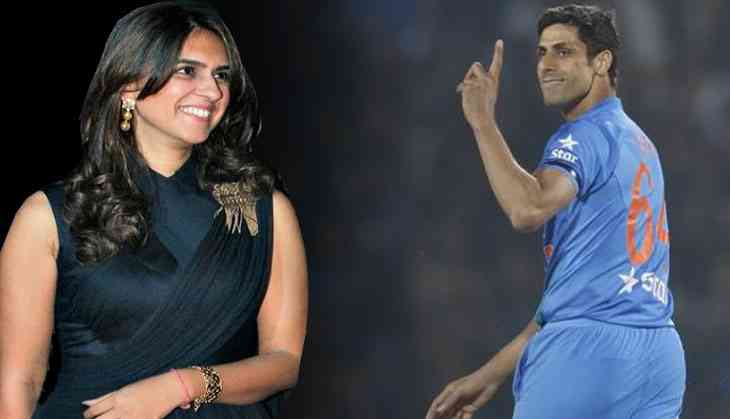 Former veteran pacer of Indian cricket team Ashish Nehra's wife Rushma Nehra is admitted in hospital. He shared a pic of his wife on the social media platform.
Nehra has given indication that she is feeling better now, further he cited that "life is not how it seems like".
Nehra's wife Rushma Nehra shared a picture on the instagram where she was walking with the support of a guy in hospital corridor. She also wrote- "Small steps in the right direction. Life is not always what we see on Instagram. Just wanted to share an honest moment of struggle".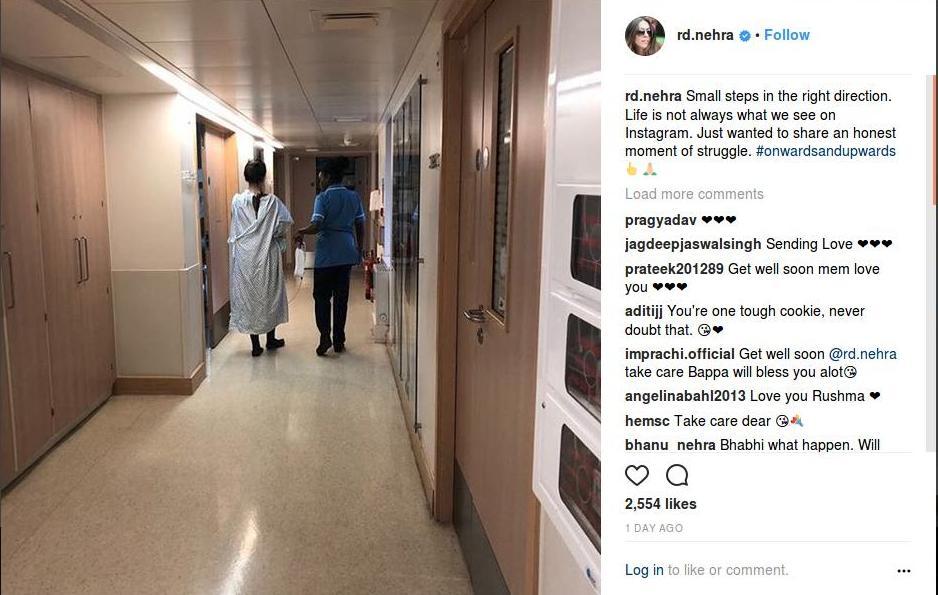 rd.nehra(instagram)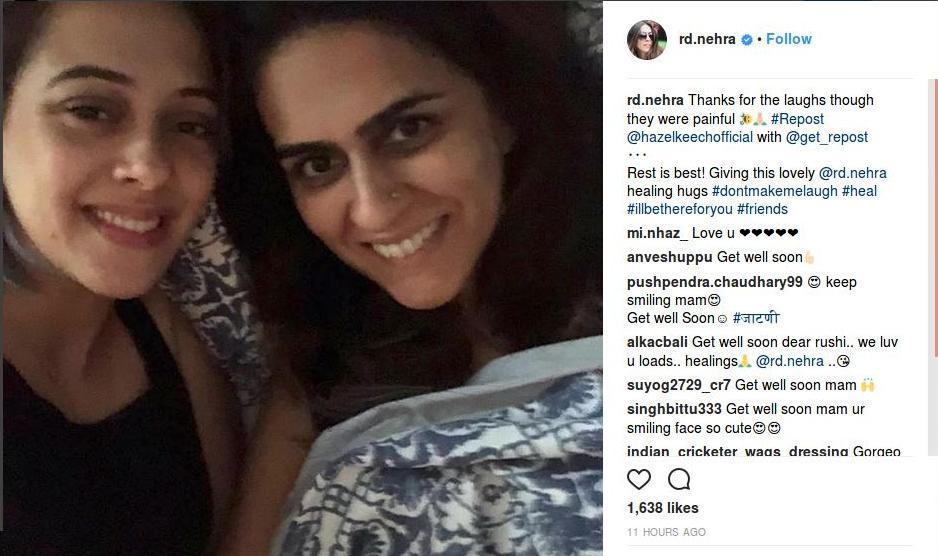 rd.nehra(instagram)
She also share's her experience in hospital " Thanks for the laughs though they were painful.Rest is best! Giving this lovely @rd.nehra healing hugs".
All the fans of Nehra praise for her to recover soon and moltivate her to fight with the healing blesssings.
Former veteran pacer Ashish Nehra married to Rushma Oval. They fall in love with each other during England tour in year 2002. They dated from 2002-05 then propose her for marriage.
Ashish Nehra made his international debut in a Test game against Sri Lanka on 24 February 1999.Nehra scalped 1/94 in his only innings.
Later Ashish Nehra made his ODI debut in 2001 against Zimbabwe.He picked 2/33 at Harare as India won the match comfortably by 9 wickets.
Also Read: India Vs Ireland, T20 Series: Virat Kohli's men won the match by 76 runs while Kuldeep and Chahal dent Ireland's 209 chase