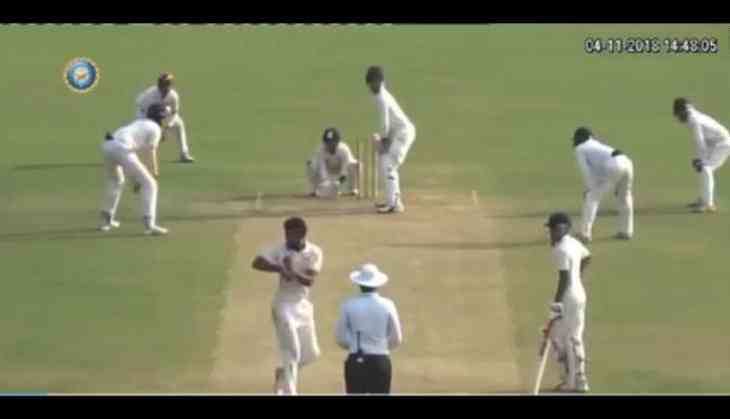 Uttar Pradesh bowler Shiva Singh who created a media storm with his bizarre 360 delivery on Thursday has said that the reasons are still unclear to him as to why his delivery was called a dead ball while adding that the Board of Control for Cricket in India (BCCI) should accept his bowling action.
In a telephonic interview to ANI, Singh said, "I believe the BCCI should accept my bowling action. There should not be any restriction as well. There are many batsmen who flout rules and regulations. What about them. There is nothing wrong in my variation, to be honest."
"I have used the same action in the past too in local matches. However, the umpire never pronounced it a dead ball. I did the same during the Vijay Hazare trophy as well. It was not considered an invalid delivery then as well," Singh added.
Singh was playing at the U-23 CK Nayudu trophy for his side Uttar Pradesh against Bengal when the umpire immediately called a dead ball after he bowled the delivery.
-ANI