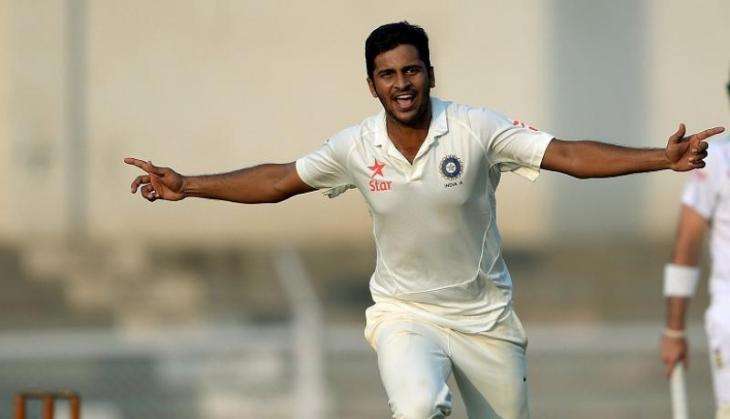 Prolific batsman Shreyas Iyer and bowling spearhead Shardul Thakur picked up a plethora of awards for the years 2014-15 and 2015-16 at the Mumbai Cricket Association's annual awards function held at its Sharad Pawar Indoor Academy in Bandra-Kurla Complex on 30 July.
While Iyer won the S V Rajadyaksha trophy for making the highest number of runs in Ranji Trophy in the two seasons, 809 and 1321 respectively, medium pacer Thakur bagged the Shavak Paghdiwalla trophy for picking up 48 and 41 wickets respectively - feats that earned him a call-up to the Indian team now touring the West Indies.
In addition, Iyer won the special award for the fastest century in Ranji trophy in the two seasons (100 in 117 balls against Bengal in '14-15 followed by 100 in 81 balls against Uttar Pradesh in the '15-16 season).
Iyer also won the Dattu Phadkar award for the cricketer of the year in both seasons - alone in '14-15 while he shared it in the following season with Thakur.
The Justice Tendulkar Trophy for the best senior cricketer of the year was also bagged by the two players in successive seasons - Thakur in the '14-15 season and Iyer in the '15-16 season.
Ranji opener Akhil Herwadkar and Jay Bista took away the special honours for outstanding performance in the Under-23 level for '14-15 and '15-16 seasons respectively.
The Mumbai Ranji Trophy team, which captured the national championship for the 41st time last season, won the team award of the association for 2015-16.
In addition, Sharad Pawar junior scholarships were also distributed to 16 cricketers, including four girls, along with awards in local tournaments such as the Kanga League, top performers in junior and women's cricket, umpires, groundsmen, tournament organisers, besides top performers in school tournaments conducted by the MCA.
MCA chief Sharad Pawar presided over the function that was attended by current and past cricketers of Mumbai.