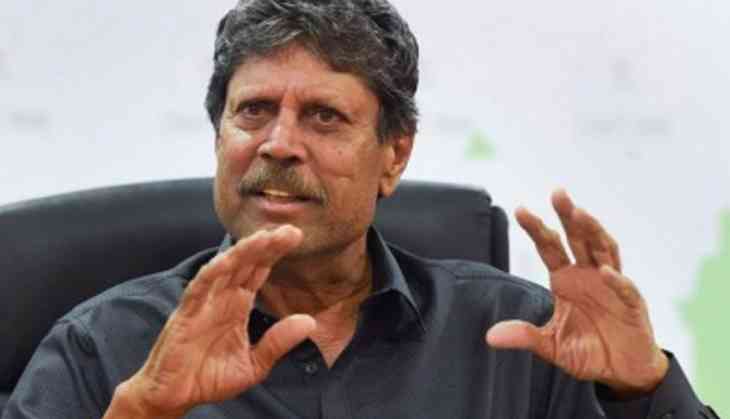 The ultimate praise for a batsman comes when one of the greatest players holds one's name alongside batters like Vivian Richards, Sachin Tendulkar or Virat Kohli. These are players who haven't just scripted records to find their name at the top of the charts, but have also changed the game. And so has Suryakumar Yadav, feels Kapil Dev, who commended the Indian batsman as a 'once in a century' cricketer.
Kapil Dev's comment came after Suryakumar's blazing innings of 112 runs off 51 balls against Sri Lanka in the final T20I match of the series at the Saurashtra Cricket Association Stadium, Rajkot. Suryakumar helped the side put up a massive total of 228 for the loss of five wickets before the bowlers bundled out the visiting team for just 137 runs.
Talking to ABP News, Kapil Dev was at complete loss of words over Suryakumar's knock and rather compared his batting skills to cricketing legends like Sachin Tendulkar, Viv Richards, Virat Kohli, Ricky Ponting.
"Sometimes I am at loss of words on how to describe his knock. When we see Sachin Tendulkar, Rohit Sharma, Virat Kohli, we feel someday there will be a player who will compel us to think he is also part of that list. There is indeed a lot of talent in India. And the kind of cricket he plays, that lap shot the one over fine leg, then that leaves the bowler frightened because he can stand and hit a six over mid-on and mid-wicket. That is what makes it difficult for the bowlers because he is able to pick the line and length consistently. I have seen great batters like De Villiers, Vivian Richards, Sachin, Virat, Ricky Ponting, but very few can hit the ball as cleanly as him. Hats off to Suryakumar Yadav. These kind of players come only once in a century," he said.
Also Read: Suryakumar Yadav reacts to Virat Kohli's Instagram story after century against SL; here's his reply [WATCH]