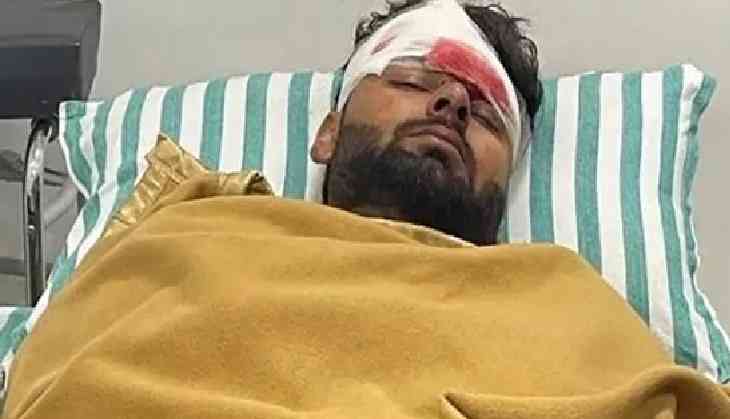 India cricketer Rishabh Pant, who sustained serious injuries in a road accident, was discharged from the Max Hospital in Dehradun on January 4. He will be taken to a hospital in Mumbai by air ambulance for further treatment.
Cricketer Rishabh Pant has been discharged from a private hospital in Dehradun. He is being shifted to Mumbai for further treatment

Rishabh Pant met with an accident on the Delhi-Dehradun highway near Roorkee, Uttarakhand on Dec 30th.

(File pic) pic.twitter.com/4WWvqVlH3s

— ANI (@ANI) January 4, 2023
Rishabh Pant is accompanied by BCCI medical team, which is constantly monitoring his treatment.
The mishap took place early morning on December 30 on the Narsan border of Roorkee near Hammadpur Jhal in Uttarakhand.
A CCTV of the accident showed the speeding car crashing into the road barrier, crossing over to the other side of the road, and catching fire. Pant miraculously escaped without life-threatening injuries even as the luxury car went up in flames. He was on his way to see his mother in Roorkee.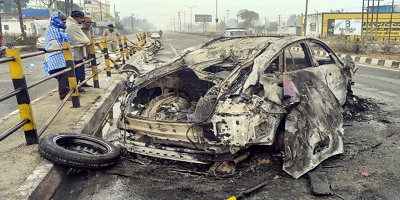 Police said that the accident took place as the cricketer fell asleep while driving his luxury car.
"He was going to Roorkee to meet his relatives. The accident happened because he fell asleep at the wheel a kilometre ahead of Narsan towards Roorkee," Superintendent of Police SK Singh said as quoted by ANI.
Pant survived a fatal accident but got multiple injuries on his back, forehead, and leg. He had two cuts on his forehead, a ligament tear in right knee and also hurt his right wrist, ankle, toe and suffered abrasion injuries on his back. He was alone in the car when he met with an accident on the Delhi-Dehradun highway.
The BCCI's panel of doctors will examine the two suspected ligament tears and will decide if the injuries will require surgery or just rehab.
There are multiple reports that also suggest that Pant might miss this year's IPL. He is the captain of Delhi Capitals.
Wicket-keeper and batter Pant has represented India in 33 Test matches scoring 2271 runs at an average of 43.67 with five Test tons to his name with his highest score being 159 not out. Pant has 119 catches and 14 stumpings to his name.
In ODIs, he has 865 runs to his name in 30 matches at an average of 34.60 with five half-centuries and one ton with a strike rate of 106.65. With the gloves, Pant has 26 catches and one stumping to his name.
In 66 T20I the wicket-keeper batter has scored 987 runs with three half-centuries to his name at an average of 22.43 with a strike rate of 126.37.