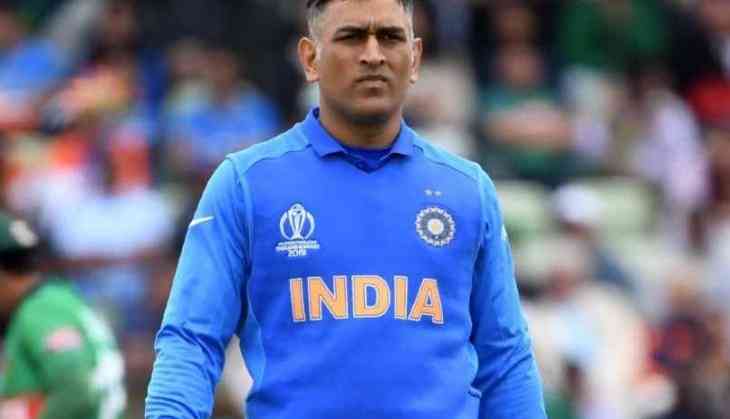 Indian head coach Ravi Shastri has now revealed the reason behind the decision to send MS Dhoni to bat later in the World Cup semi-final. The decision that faced a lot of criticism after India's exit from the tournament has now again come into the light. Ravi Shastri said it would have been a bad decision to not let MS Dhoni finish the game.
Ravi Shastri said, "sending Dhoni out to bat early would've killed the chase. It would've been criminal to not make use of Dhoni as a finisher." MS Dhoni came in to bat after Rishabh Pant and Hardik Pandya in the World Cup semi-final against New Zealand which they lost by 18 runs.
Many cricket fans criticised the decision of sending MS Dhoni after Rishabh and Pandya in such an important match and that too at a crucial moment. India's chances of winning the match were looking good at one point when MS Dhoni and Ravindra Jadeja notched up a 100 run partnership but the dream was shattered after Dhoni was dismissed run-out in the 49th over.
New Zealand sealed the final spot after defeating India and England after defeating Australia the next day. Both the teams have never won a World Cup trophy and in the final, on 14 July history will be made by either captain.
Also read: Video: Old lady mimics Jasprit Bumrah's bowling action and makes his day