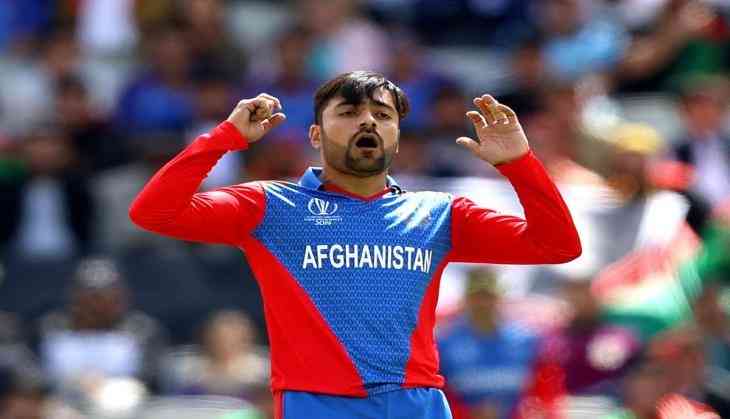 Rashid Khan of Afghanistan is not in great form in the ongoing World Cup as he has shown some poor display of bowling. Rashid Khan against England registered a shameful record where he became the bowler to concede the most number of runs in a World Cup match. Rashid Khan conceded 110 runs off the 9 overs he bowled and also went for 11 sixes. This was the worst bowling figure by a spinner in ODI cricket.
In his latest interview to PTI, when asked if his relationship with skipper Gulbadin Naib has strained for voicing his displeasure at change of captaincy, Rashid Khan stated that he plays for Afghanistan and not for his captain Gulbadin Naib or Afghanistan cricket board.
Afghanistan lost the game to host England by 150 runs, which is also the highest margin of defeat in this World Cup. England scored 397 runs while batting first as skipper Eoin Morgan scored 148 off just 77 balls which included 17 sixes, highest by any batsman in an innings in ODI cricket.
Rashid also explained Afghanistan's poor show in the World Cup as he said that this was the first time we played South Africa in an ODI and we played Australia and New Zealand after 2015 World Cup, if you are playing a team after a gap of four years you are bound to lose.
Also read: People forget 10 good days and conveniently remember one bad outing: Rashid Khan