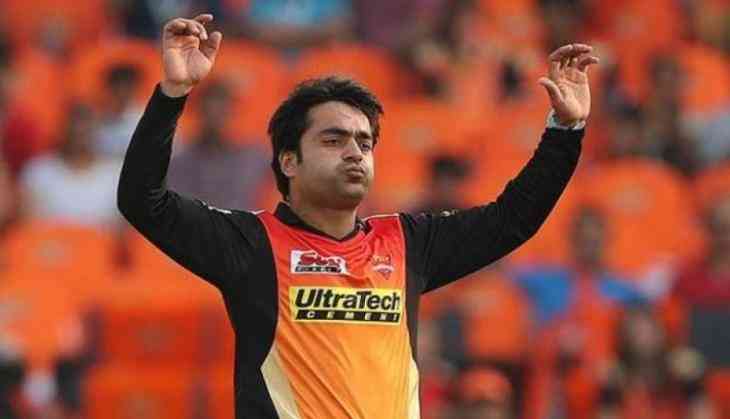 Sunrisers Hyderabad famous bowler and the legendary Afghan spinner Rashid Khan has claimed that he is probably the most popular person in Afghanistan after the President of the country Ashraf Ghani. The Afghan cricketer who scalped three big wickets including Virat Kohli, MS Dhoni and AB de Villiers who all are extremely dangerous in the shortest format.
"Afghans take absolute pride in our hero, Rashid Khan. I am also thankful to our Indian friends for giving our players a platform to show their skills."- said Ashraf Ghani, Afghanistan President.
Sachin Tendulkar is known for not getting into the 'who's the best' debate but the legendary Indian batsman has gone on record to say that Rashid Khan is the best T20 bowler in the world. He has labelled that the magical spinner from Afghanistan, the best spinner in the shortest format of the game.
Indian batting legend Sachin Tendulkar has also come out in open to hail the Afghan spinner and his bowling skills. He named Rashid the best bowler in the shortest format of the game.
Sachin Tendulkar tweeted that "Always felt @rashidkhan_19 was a good spinner but now I wouldn't hesitate in saying he is the best spinner in the world in this format. Mind you, he's got some batting skills as well. Great guy."
Also Read: Sachin Tendulkar named this bowler the best in the world