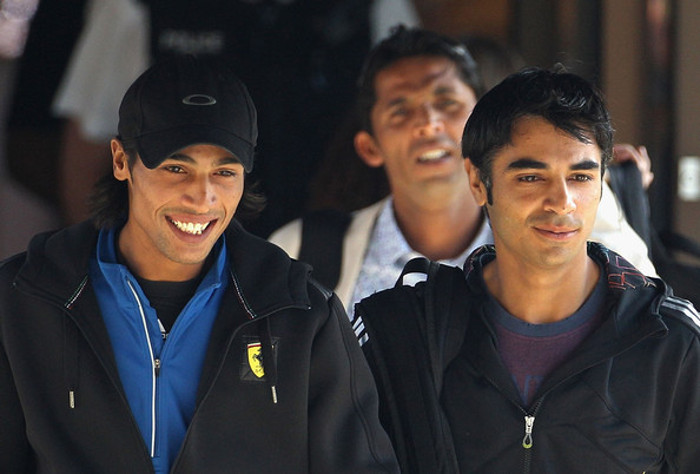 The Pakistan Cricket Board has ruled out an immediate first-class return for the tainted duo of Salman Butt and Mohammad Asif, saying that they would have to attend further anti-corruption rehabilitation programs to regain the PCB's trust.
Najam Sethi, Chairman of the PCB's influential executive committee, said the Board had planned special rehabilitation programs for the two players whose spot-fixing bans expire on 1 September, allowing them to return to cricket.
Sethi revealed that there were lots of players including some members of the Pakistan team, who were not happy that Butt, Asif or Mohammad Aamir should be rehabilitated back to top cricket.
"I don't think they have to go into first class cricket straightaway when the ban ends. They will have to attend the rehabilitation program of the PCB for two to three months," Sethi said on Geo Super channel.
"We had written to the ICC seeking clarification on some points and they have in reply left it to the PCB to complete the rehabilitation process of these players."
Asked about the players who were not happy to see the tainted trio coming back, Sethi declined to take names but said even former Test captain Ramiz Raja had mentioned this in a recent column.
"Obviously we have to talk to these players, convince them and give them time to develop trust once again in the players coming back. The PCB itself needs to be very sure that they wouldn't repeat the past because what happened in 2010 in England was very embarrassing and damaging for Pakistan cricket," Sethi said.
He said the onus was on these tainted players to now meet and interact with everyone and convince them they had reformed.
"There are players in the national team who have apprehensions about trusting once again and fear for the morale of the team specially since next year we tour England where the media is unlikely to not remind the Pakistan team about what happened in 2010."
He said it was true the ICC had cleared the trio to play domestic and international cricket but even those players who were named in the Justice Malik Qayyum report or fined still faced scrutiny and questioning from the media and people about their conduct.
"Their apologies, confessions and reformation need to continue," he added.
-PTI